MLS Masterclass 2006 CP Huntington FINALLY finished
No kidding! Sherman set the Wayback Machine for 2006;
When a fairly wet behind the ears still newbie kitbasher in large scale, who had previously only done a small number of relatively easy bashes decided to really test himself by doing the David Fletchers scratchbuild Masterclass project on MLS which was the CP Huntington 4-2-4.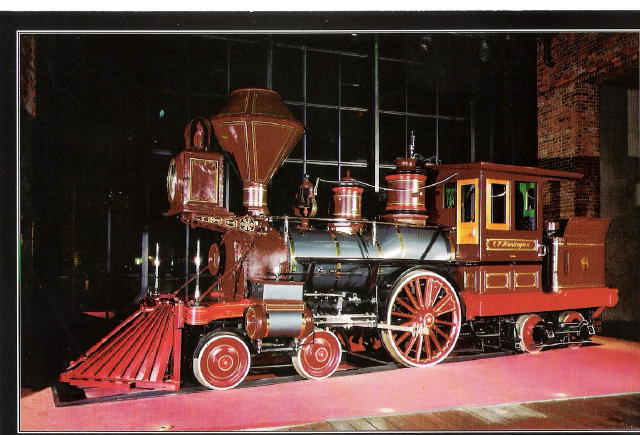 Now I was learning ALOT with this terrific class but halfway thru building I found that the design wasn't going to work that well on my R1 curves, the rear swung WAY out and hit things YIKES, what to do, I had to veer off the program and improvise. My decision was to cut off the bunker, move the cab forward and build a 4-2-0 teakettle. First was modifying the chassis thus:
Once I was pretty sure it worked I moved forward with the rest of the build:
Then built up the boiler and cab:
With that I moved it along to a certain point of finished work:
And that was pretty much where I left it at about 2007, when my indoor layout became an on and off again affair I just kept this as a display model. I was very proud of this as it was my first more or less true scratchbuild. my first attempt at running it on the pizza were a failure, it keep jumping the tracks and jamming into the scenery. So I left it as display item:
And thus its been since.