Working around putting up Christmas decorations, I was able to get some work done on the Skookum
I took this shot to show how the steam flows into the cylinders. you can see that the outer ports go at an angle to supply steam to the cylinder and how the middle one goes through the block to what will be the exhaust pipe.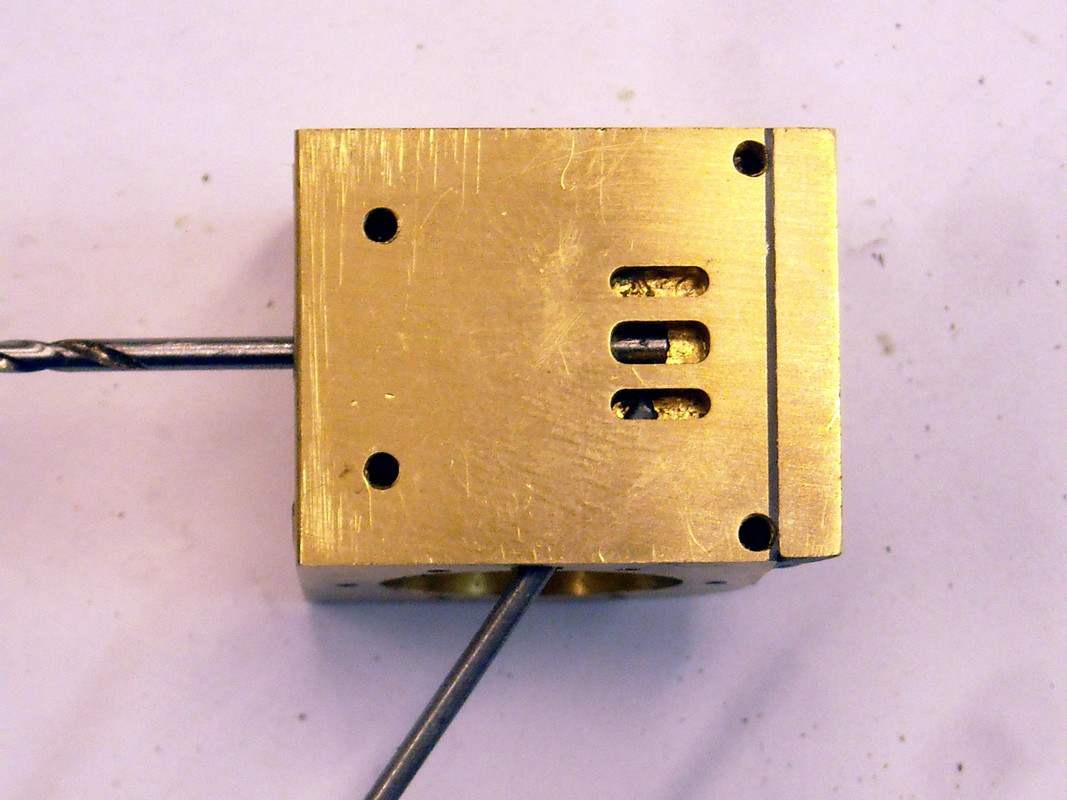 Here are the cylinders showing the various holes that have been drilled in them.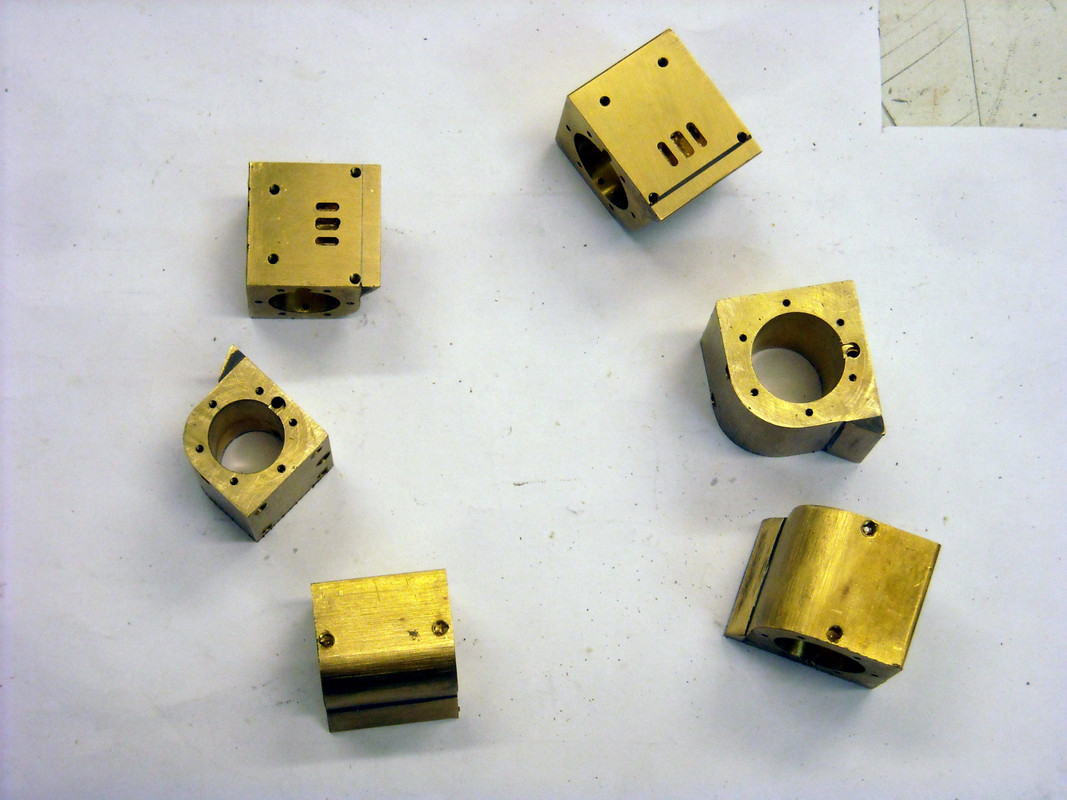 The side rods for the chassis need a bolt which has a low profile head for clearance and looks. 1/4" stainless hex is turned to 4-40 for this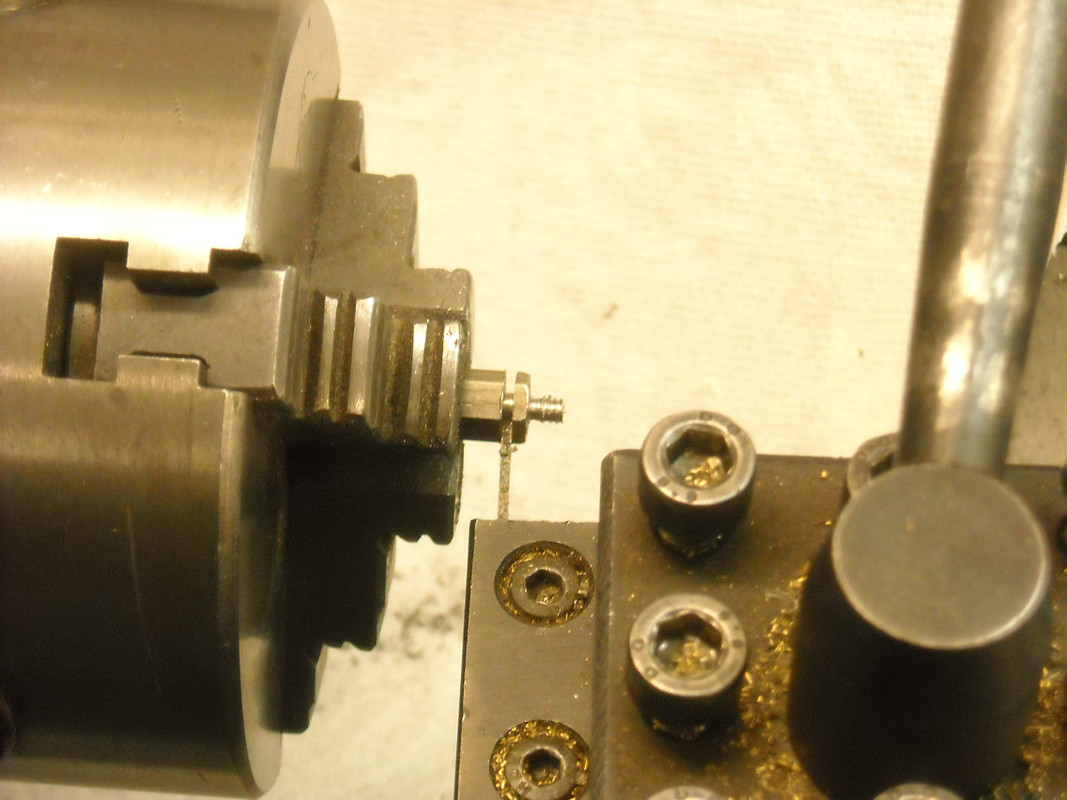 I finished up the boilers. Here I am ready to solder the inside of the firebox and boiler mount studs. Although all three boilers are almost exactly the same dimensions, I have them numbered for the best fit.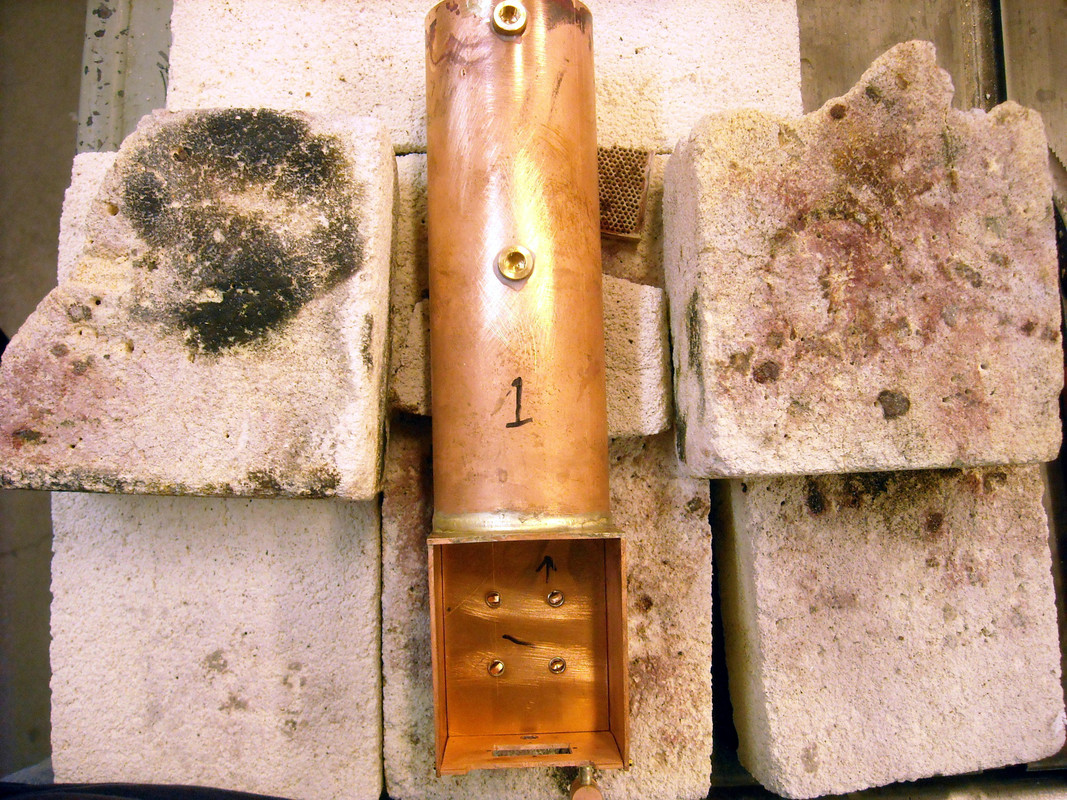 Here they are after soldering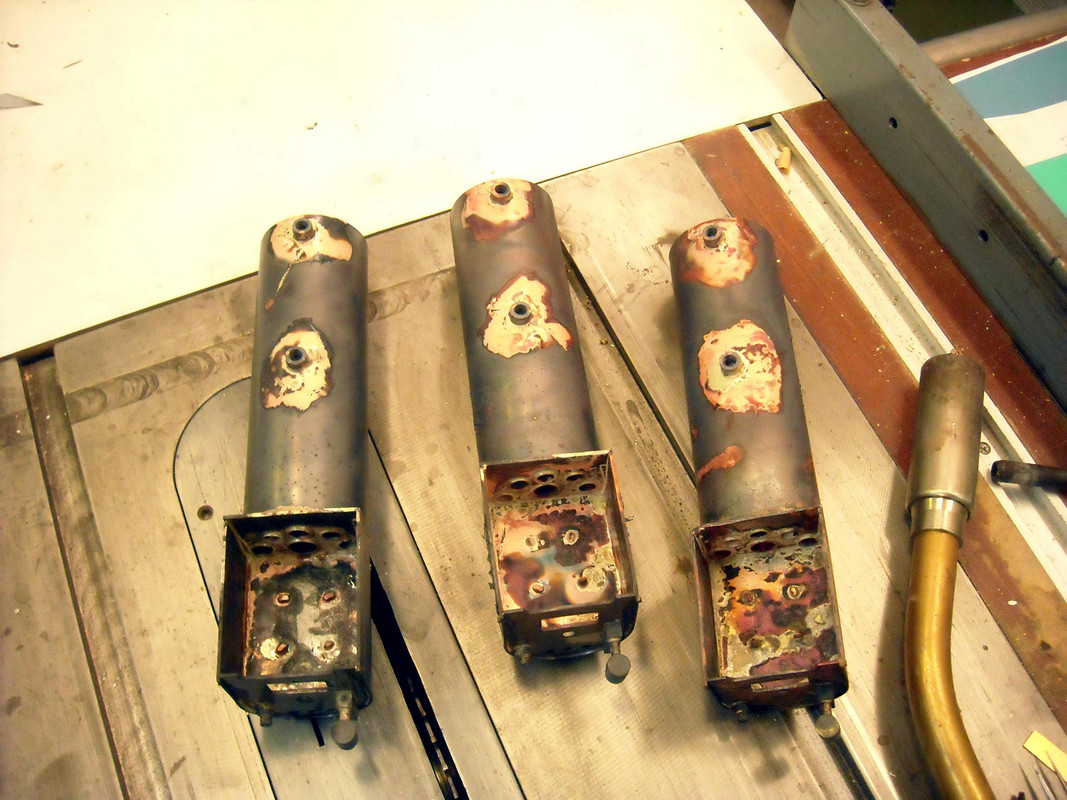 Two boilers were leak free after the first soldering but one had two leaks and had to be resoldered. This shows the before and after pickling and clean up.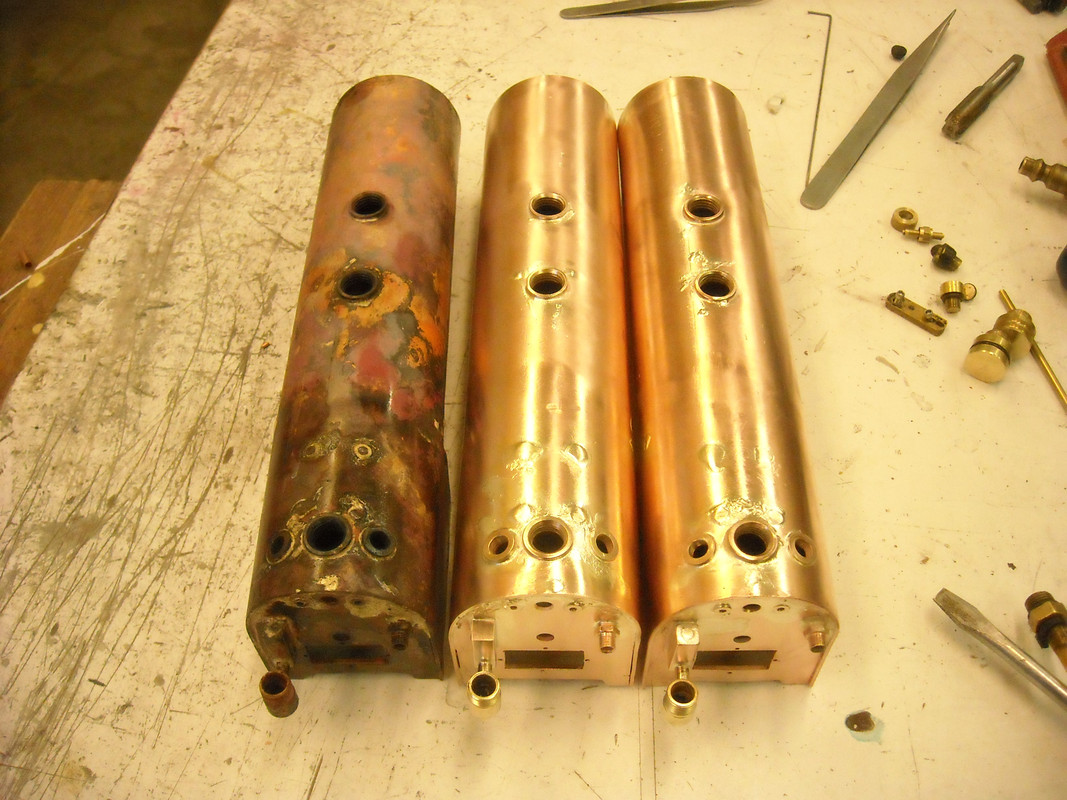 And the finished boilers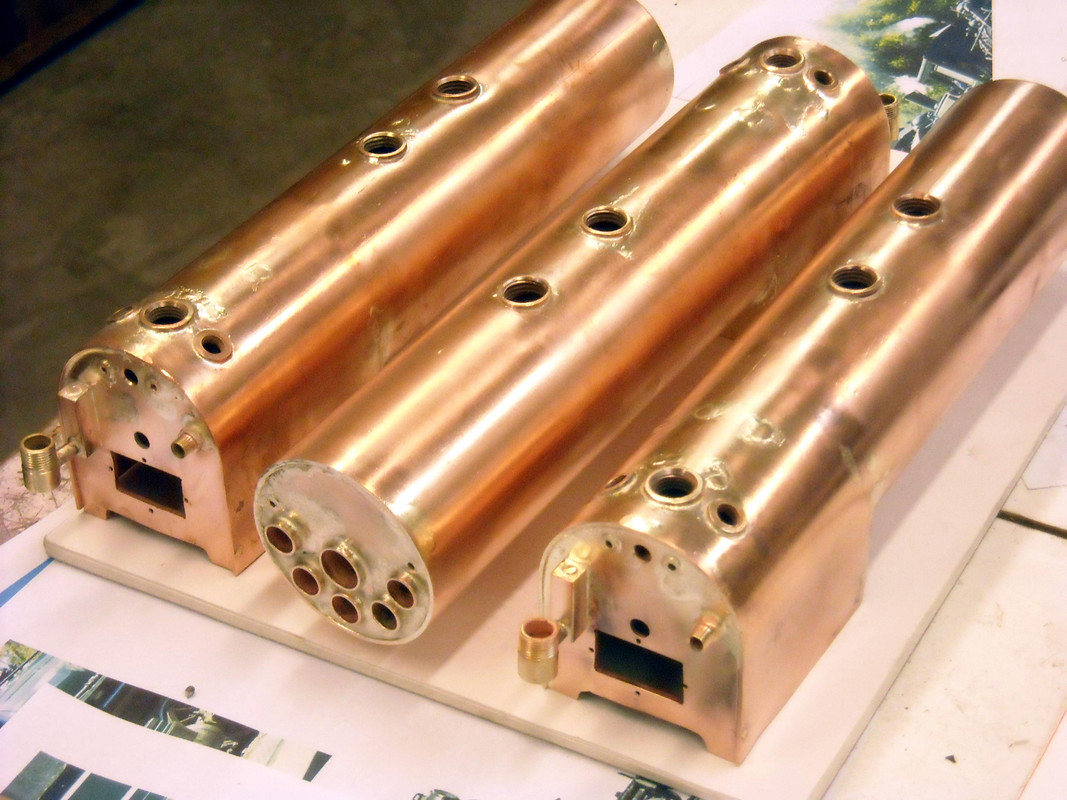 The cylinders have covers on the end caps. I turn them out to .050 over the cylinder diameter and bore them out to the diameter. this gives a .025 thickness to the cap material.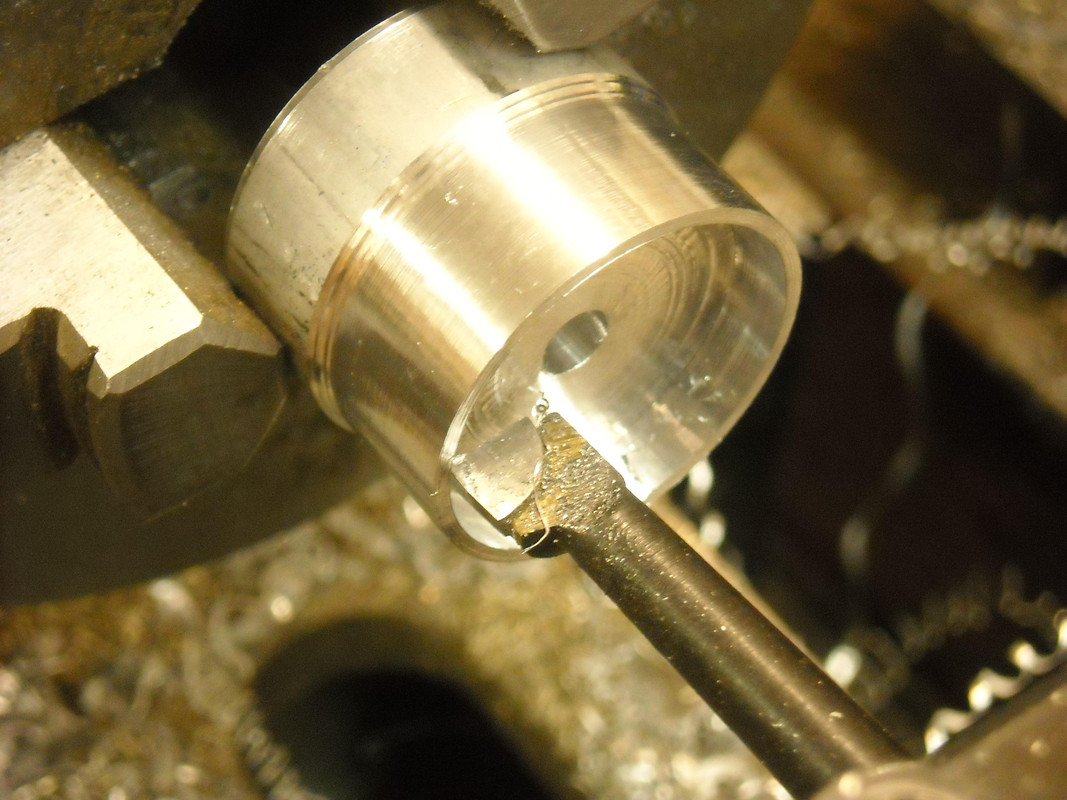 I check the bore diameter and depth on each cover.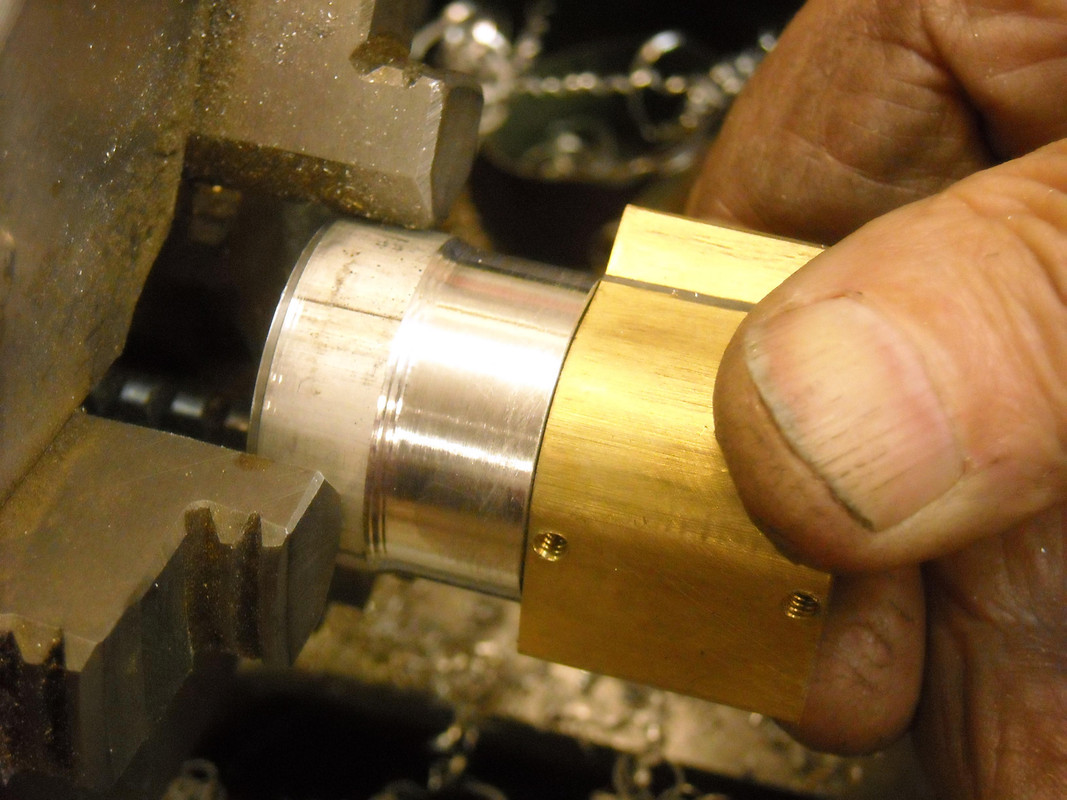 Before I fully part them off, I round the end off with a file.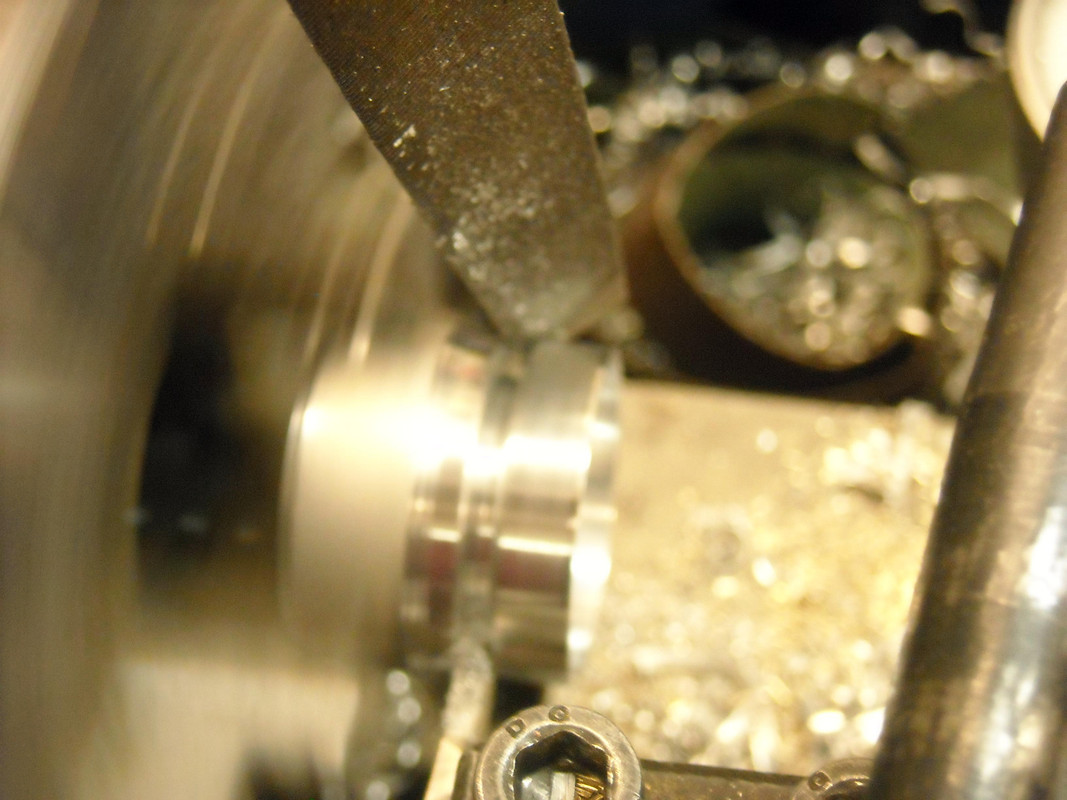 Here I am drilling out the valve body which has been milled to accommodate the valve.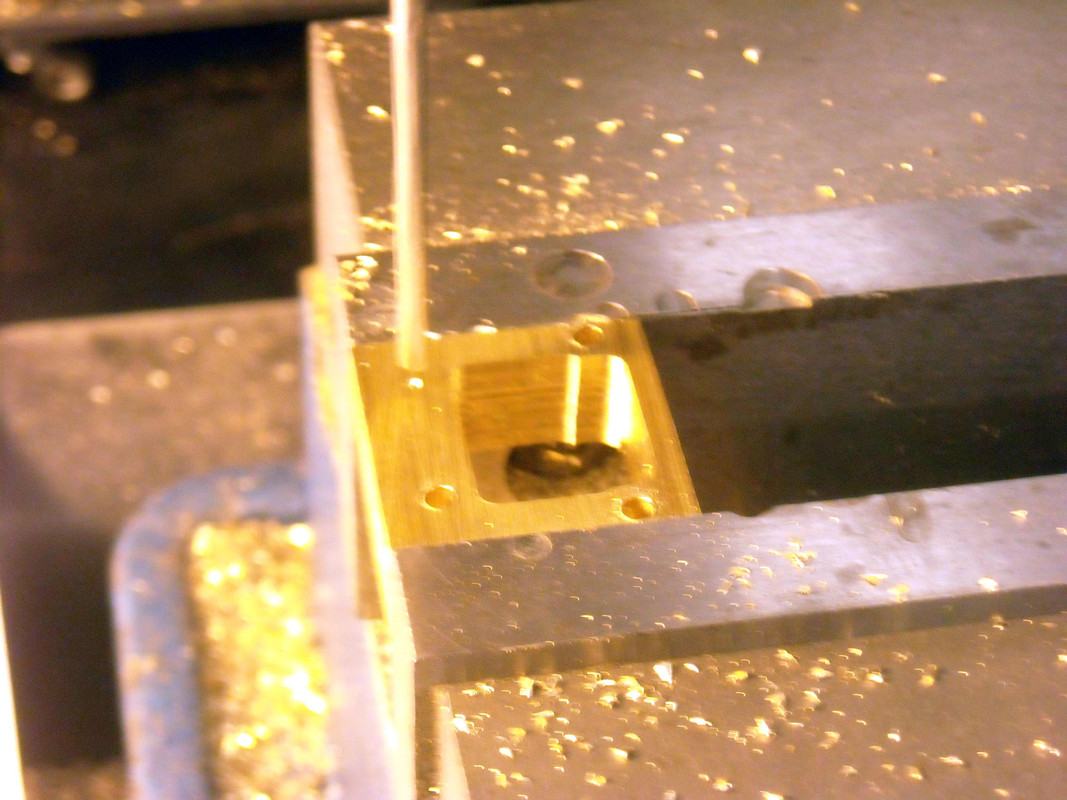 So here is a good day's work of milling and drilling.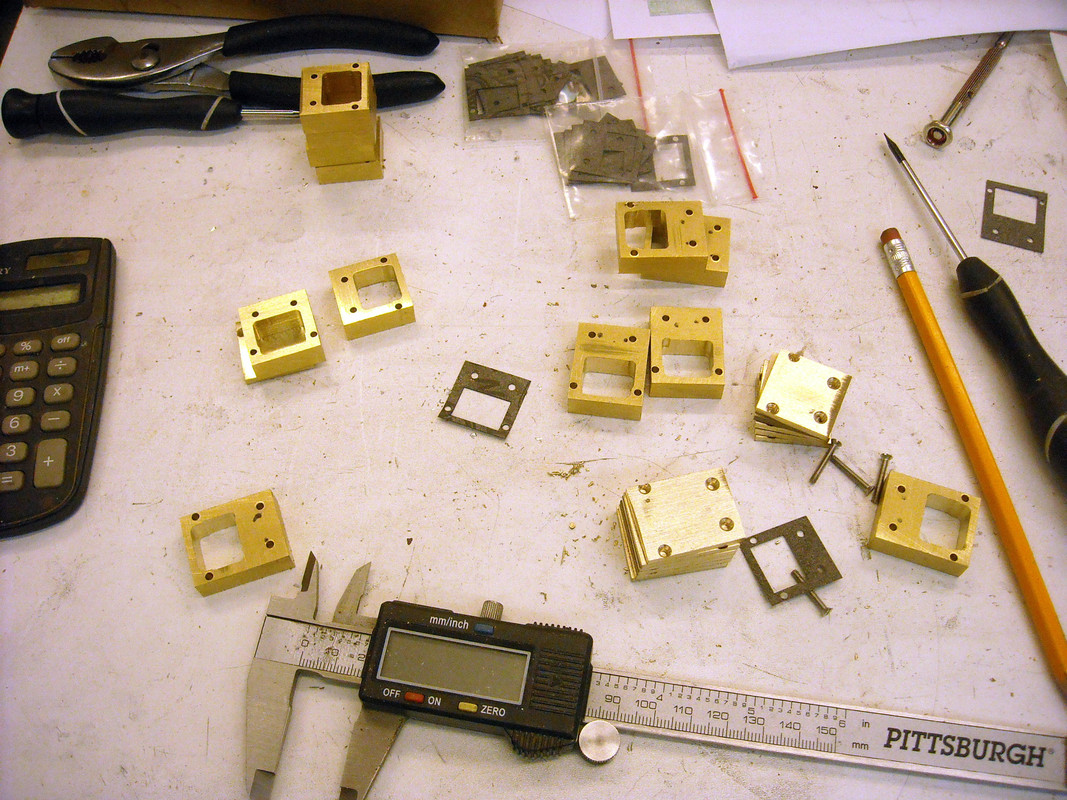 And a box of parts for final assembly which will probably be after the holidays