I made a ceramic burner box for testing. This will also be used for the rear boiler mounting so it needs to be strong. I start by ripping some 1/16" brass to 1" for the sides. i need to have a bevel on the front to clear the rear drivers so I cut it from the strips before soldering. I solder all four sides together and then cut out the bottom to be soldered on. I use snippets of silver solder and heat from the outside.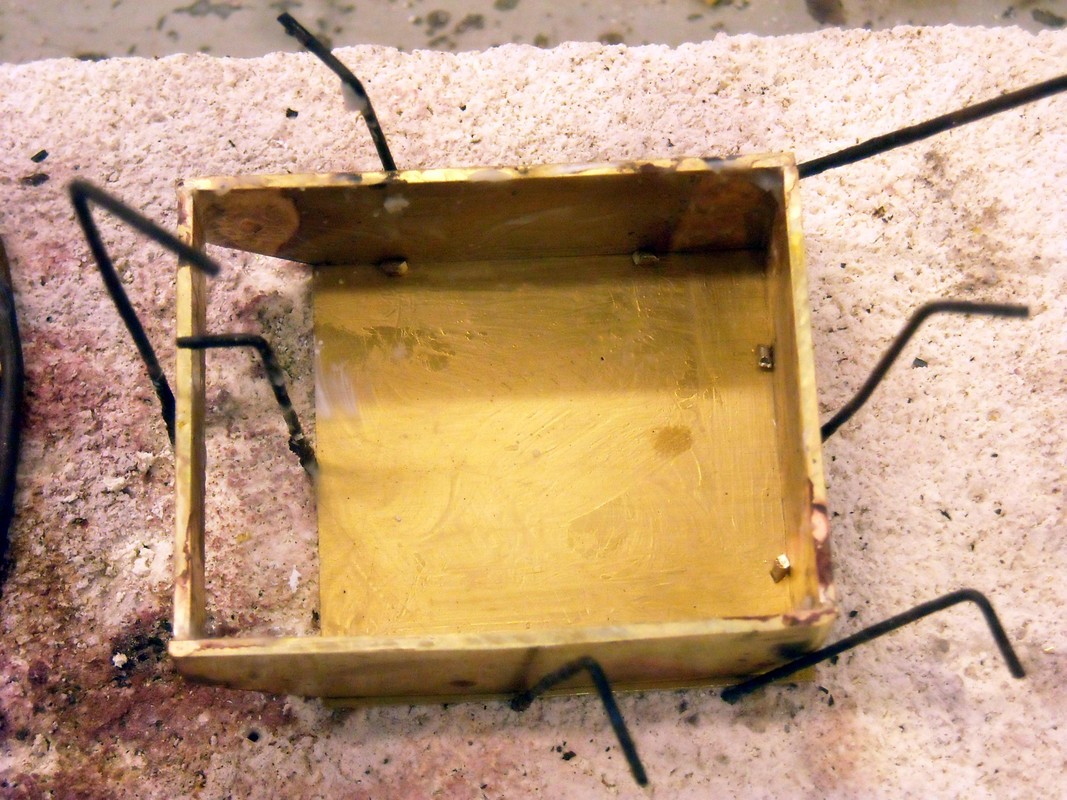 I then tilt the box and solder on the transition piece.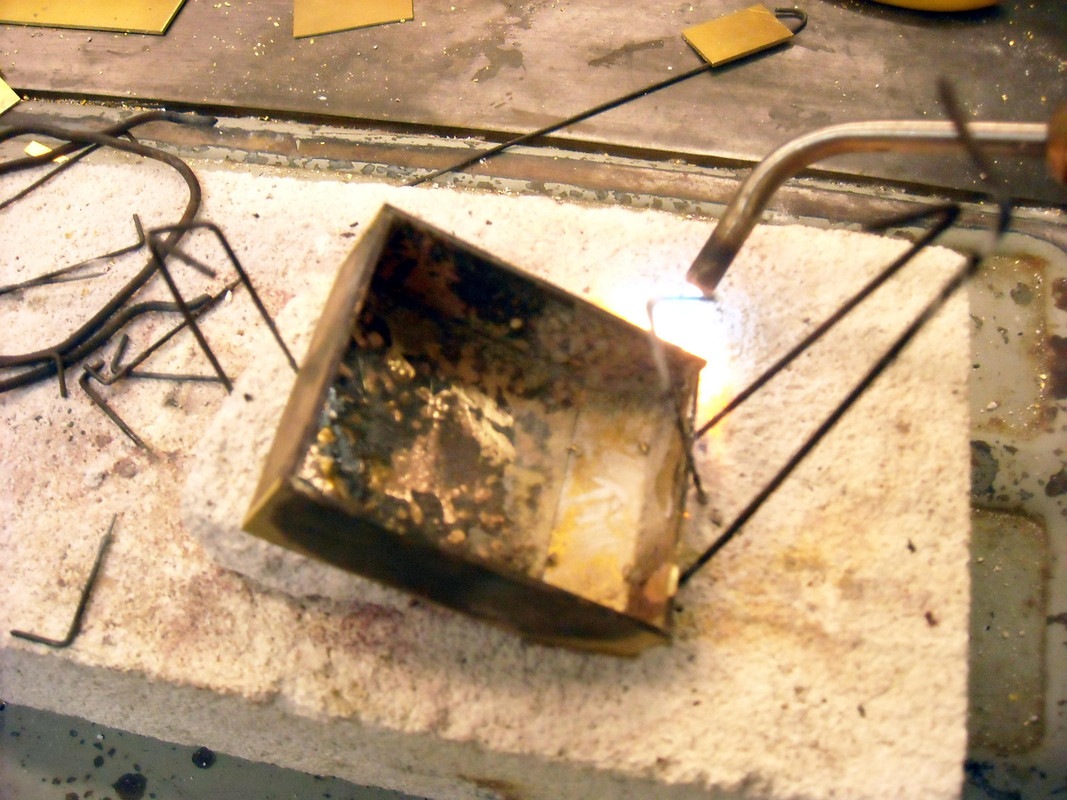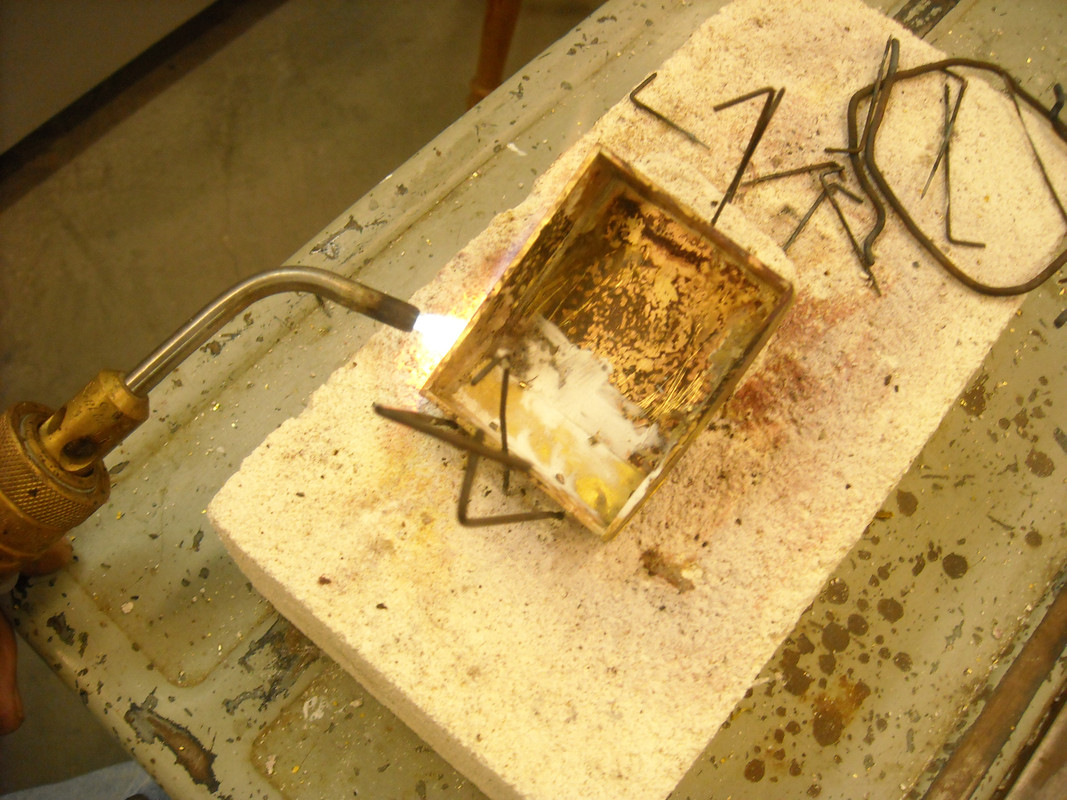 Here is some of the techniques I use for the valve gear. I get 1/16" x 1.8" tool steel strips from McMaster. It comes with a black coating which is easily removed with the bench top belt sander.
For the combination levers, I calculate the hole distance needed and then on the mill, I drill the holes in a strip before cutting to length with a hack saw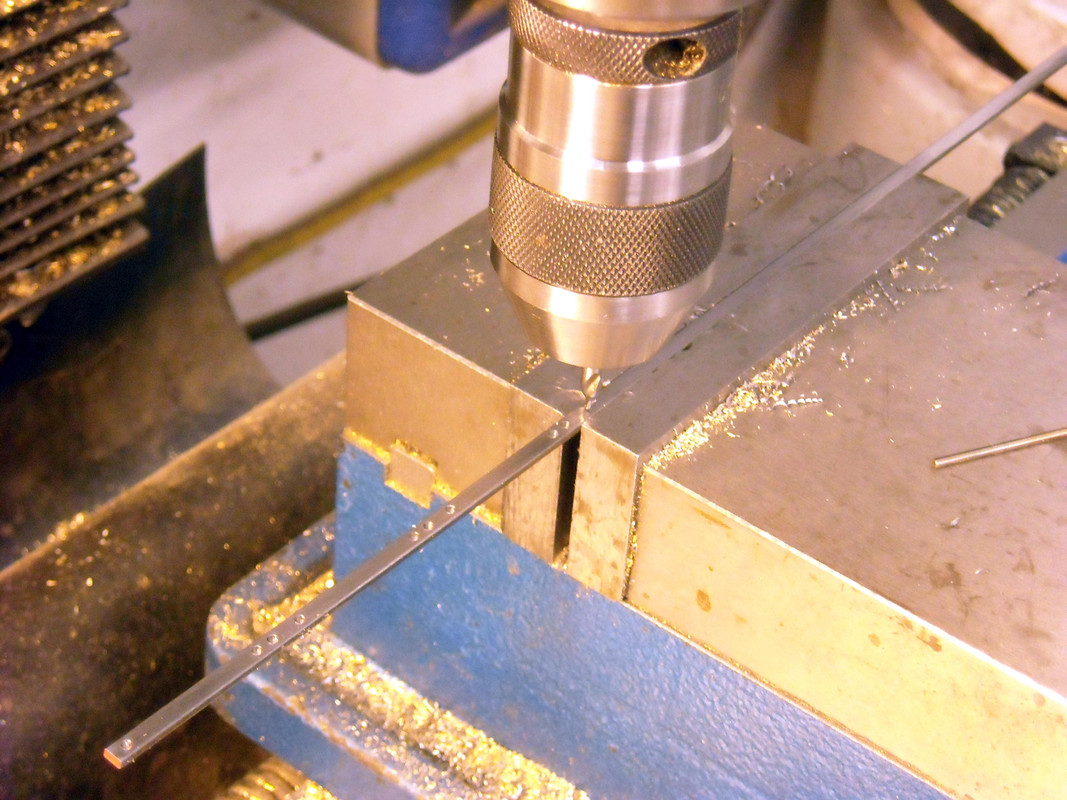 Stainless rod is used for the pivot pins. I peen the ends over with a small ball peen hamer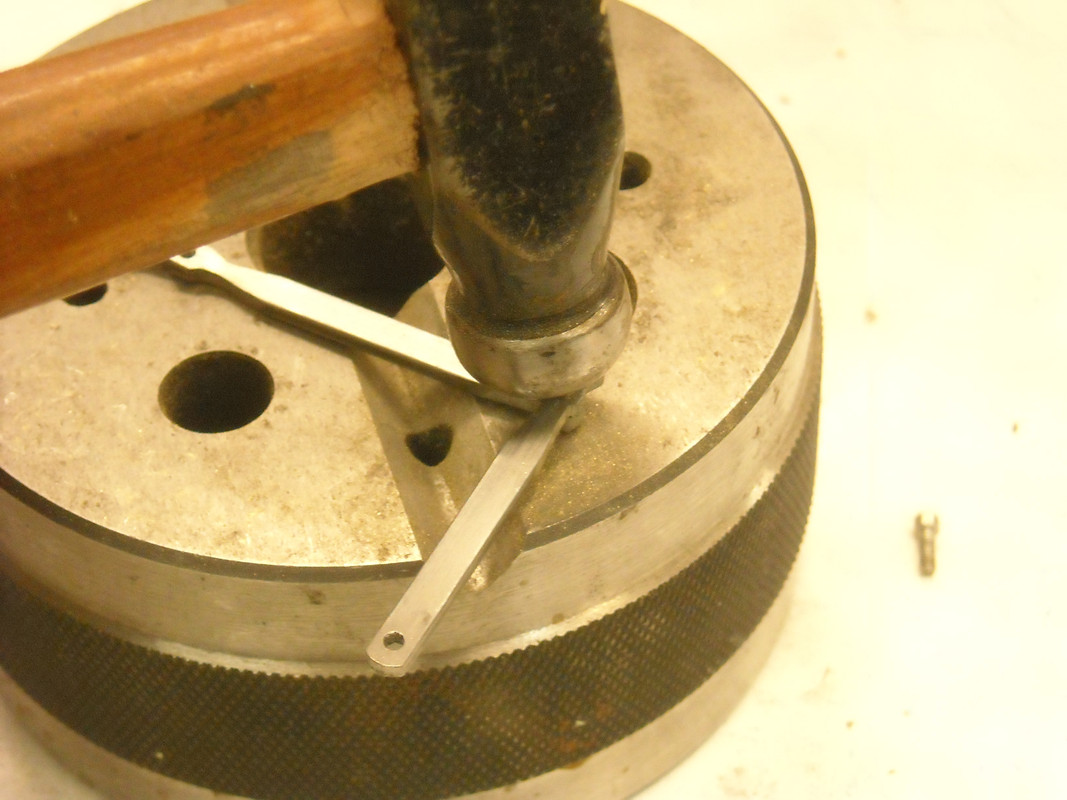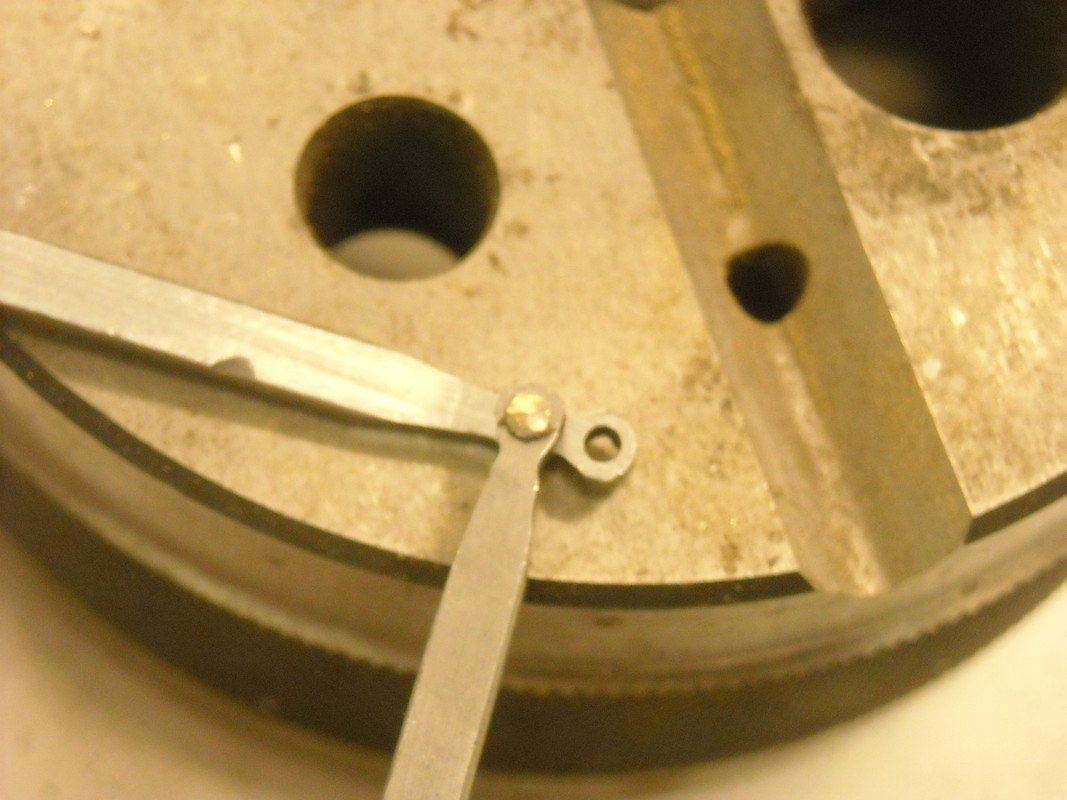 I use the edge of the 1" belt sander to form the ends around the holes which is needed for clearance.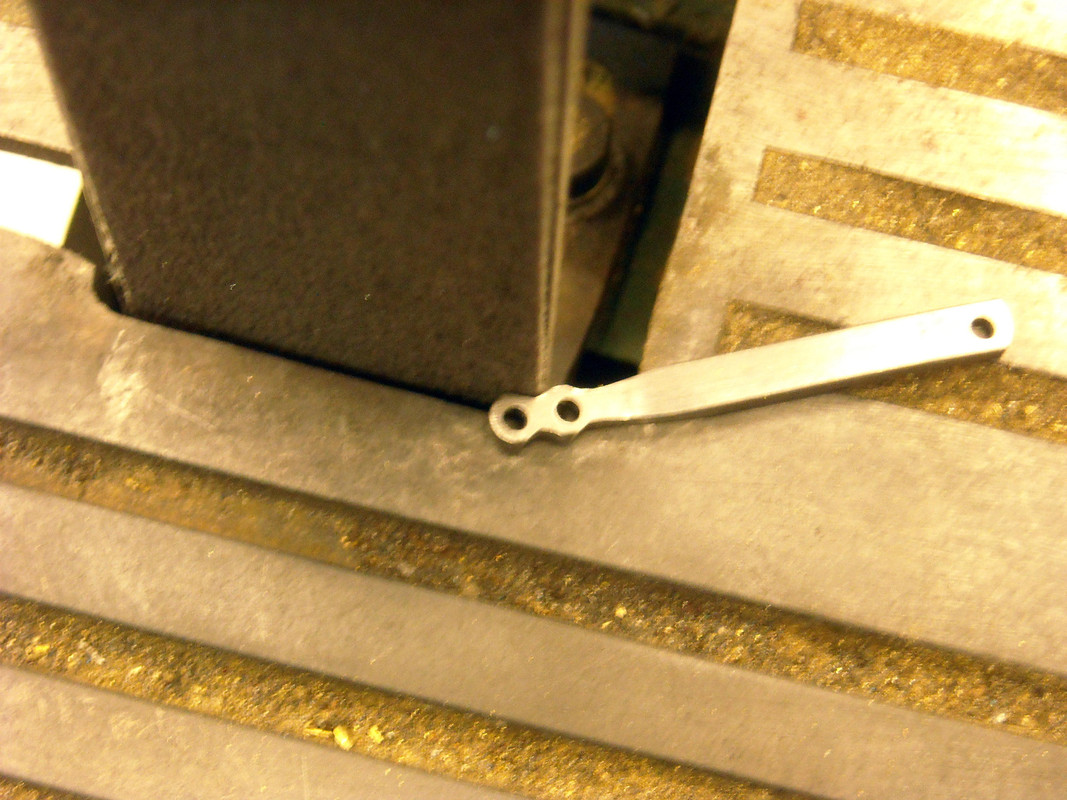 Here is how the levers come out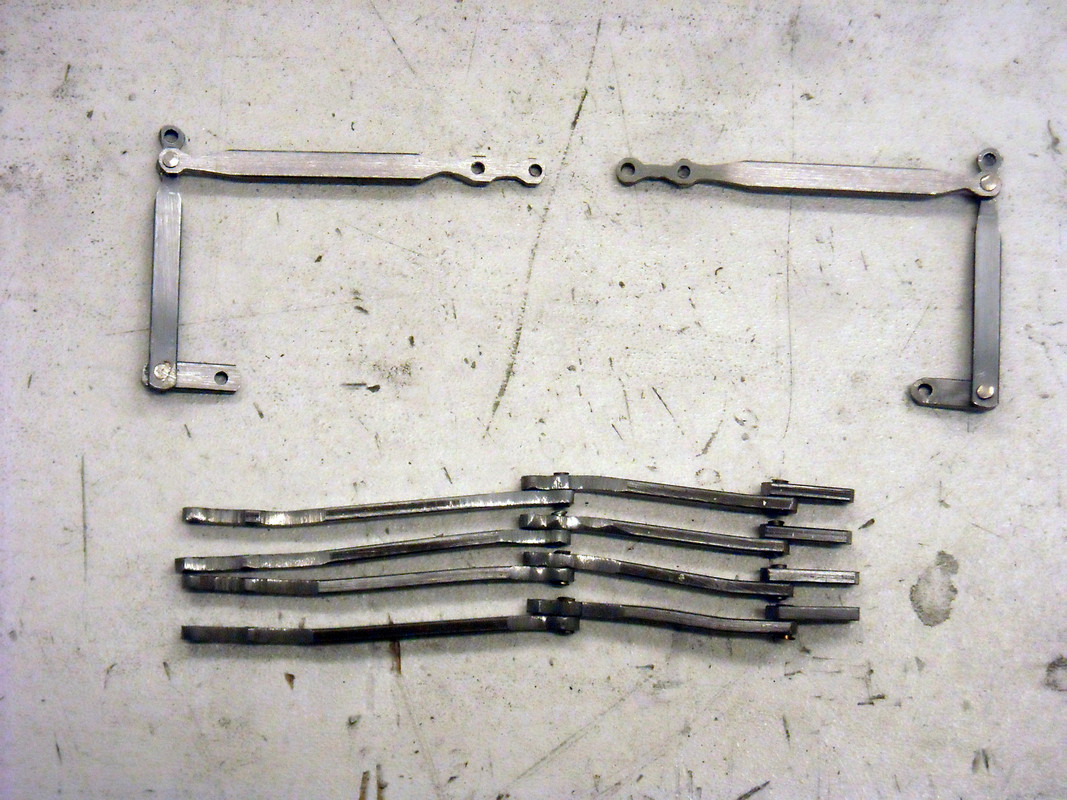 Here they are in place. You can see where the valve rod yoke is contoured on the sander at the combo for clearance. the prototypical reverse arm and link are installed above the expansion link.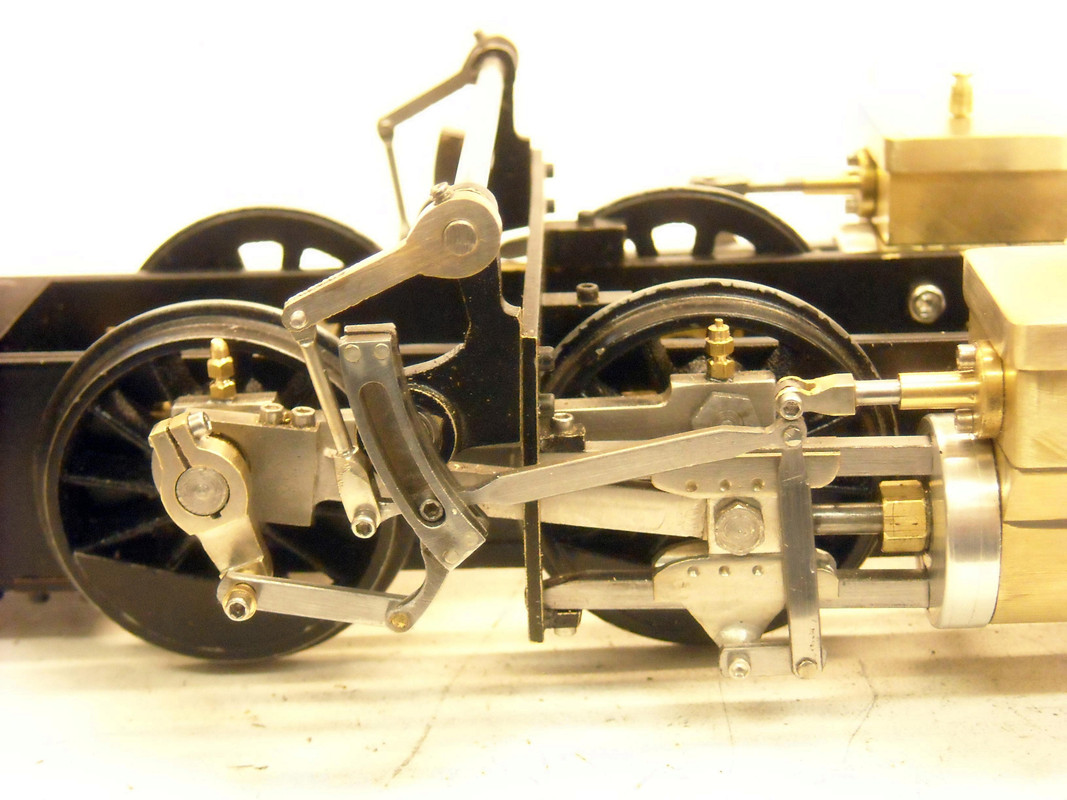 The cylinders have covers on the front and back as well as over the valve body. these are made from 3/16" brass bar milled out to 1/8" deep which is the thickness of the valve body cover. I mill the perimeter with a 1/8" end mill and hog out the center with a 1/4" end mill.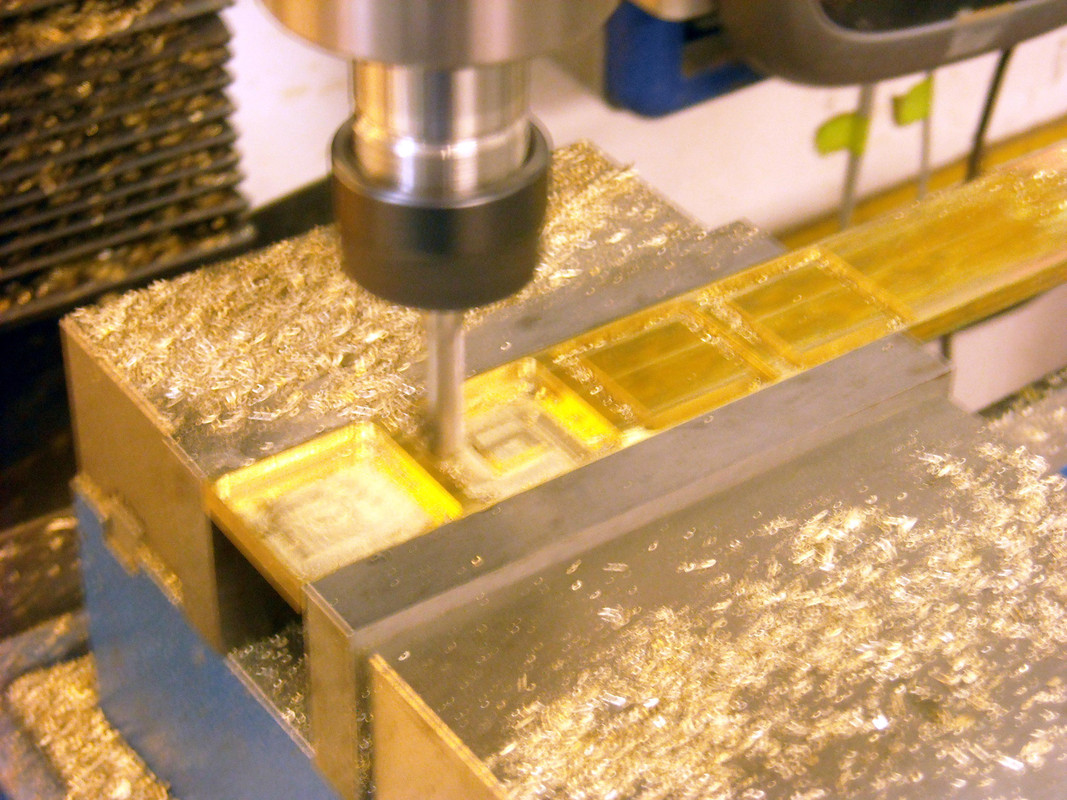 I check the fit with a cover and then cut to length and sand to contour.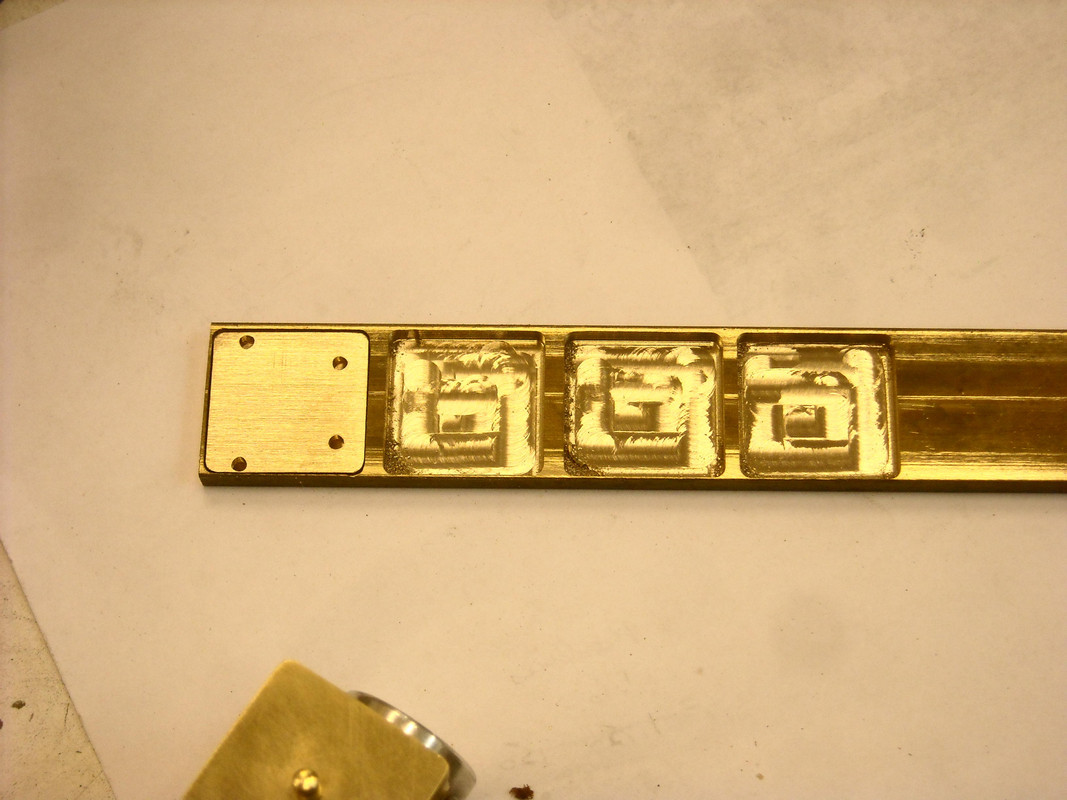 So the first HP chassis is ready to hook up the steam lines, air test and then paint the cylinders,