The Skookum received steam directly from the dome. This was a flaw in the design as the compound engine really needed superheated steam to start up and run correctly.
My model will have a superheater but I will have faux steam pipes coming from the dome.
The prototype has steam pipes with insulation covered with sections of thin tubing.
I get this look by turning the shape out of 1/4" brass stock.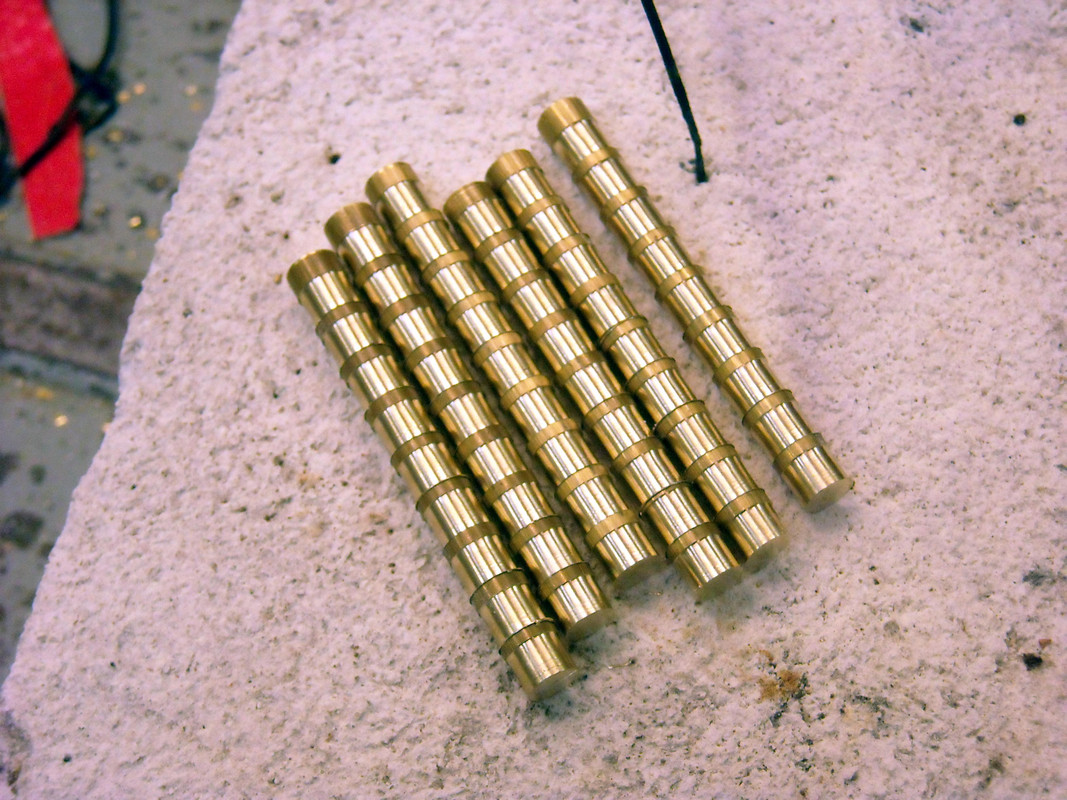 An elbow which took about eight milling procedures is then attached to the dome with a concealed 0-80 socket head screw and the brass bar is annealed and bent to the correct curvature.
Here you can see the unpainted setup with the painted version in the background.
You can also see the running boards and the power reverser.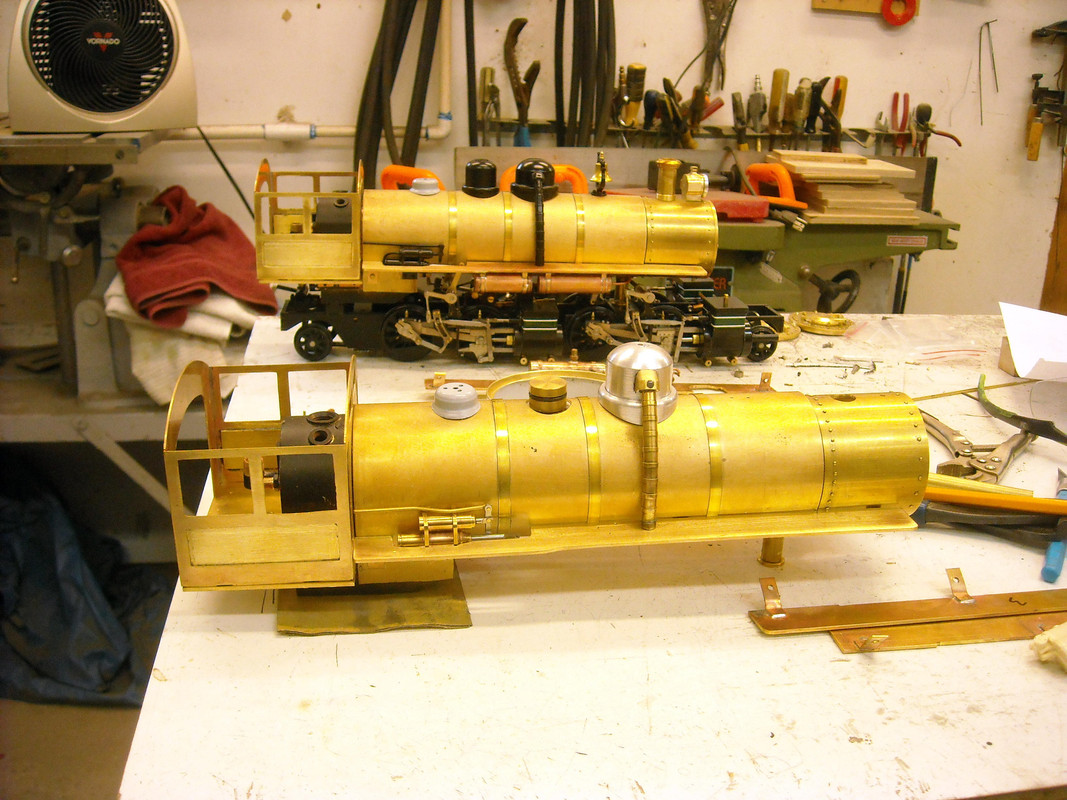 The cabs receive arm rests, grab handles. and rear roof supports before priming and painting.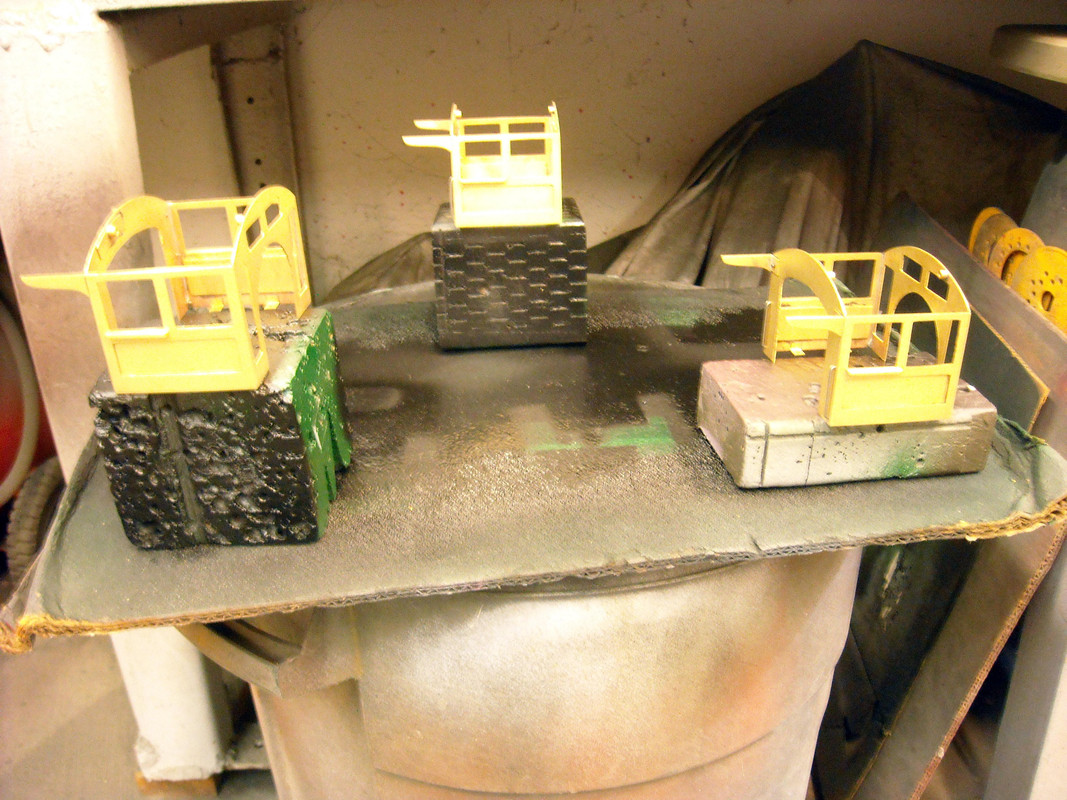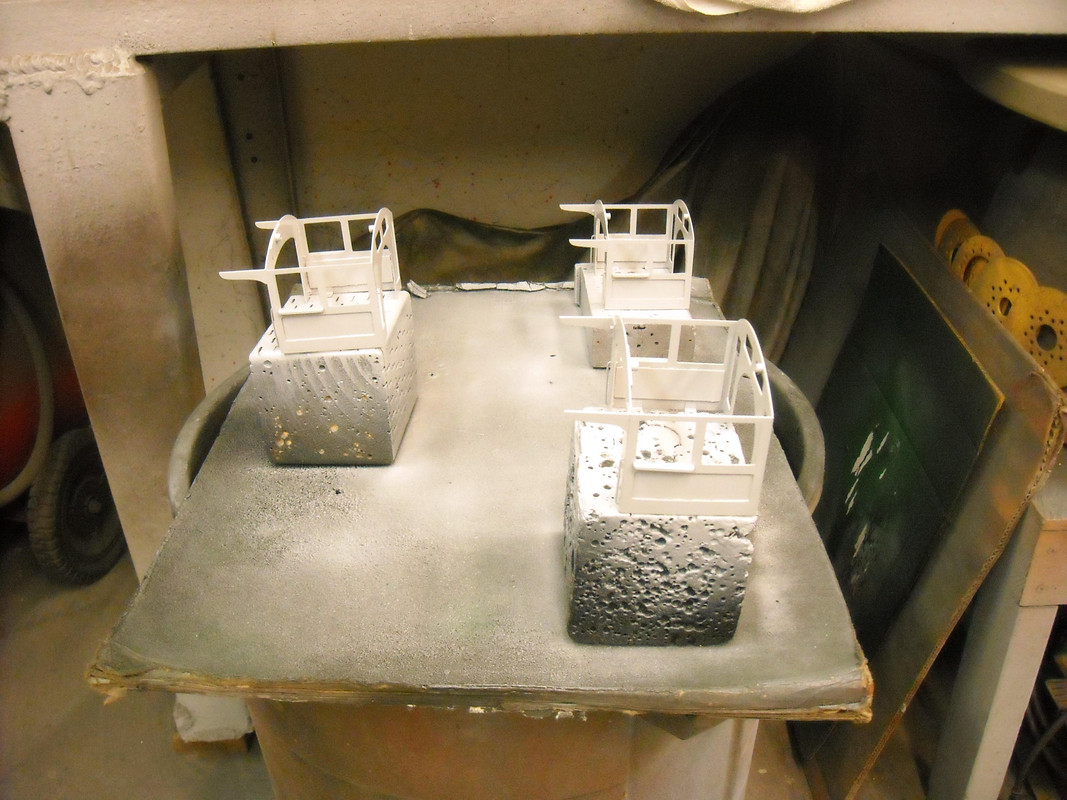 Doors and window frames are cut out on the laser by Dennis and painted greeen.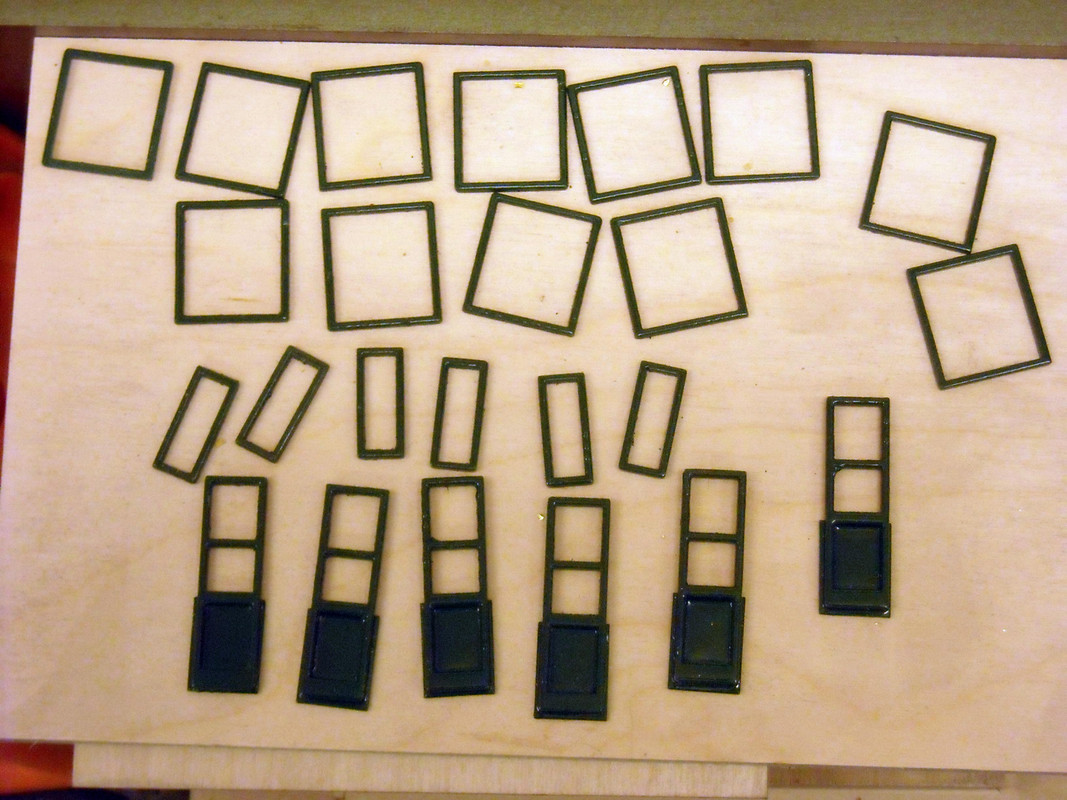 I then cut polycarbonate squares that have a 1/16" overlay and attach them to the frames with canopy glue.