On the photo Sacumar posted, I noticed a pump on the tender I hadn't seen before.
I went through the book I have and finally found this photo of the oil tank with the pump on it.
Due to my limited knowledge of logging engines, I was unaware that this pump was used to pump water from streams into the tender.
Because this was part of the story, I decided to do my best to duplicate it.
Here is the photo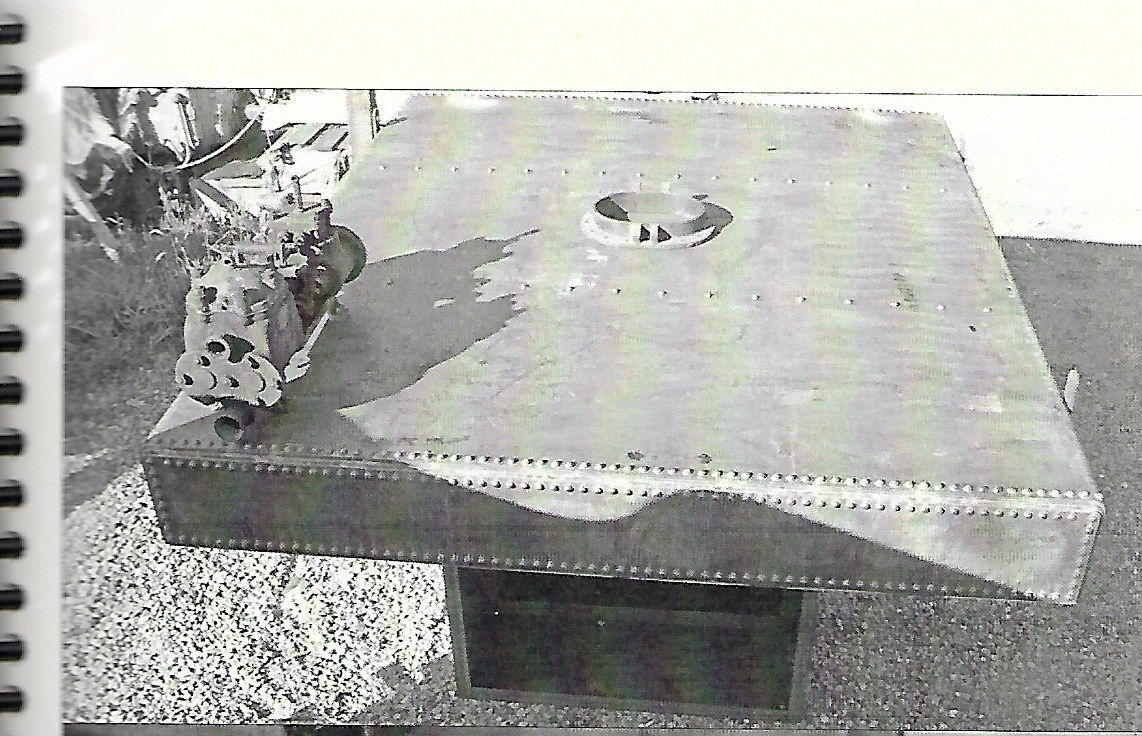 You may notice that the cylinder covers are bigger than the cylinders and one cover is made for both cylinders thus converting two four bolt covers to one seven bolt cover.
To make this, I parted off slices of 1/4" rod and then on the mill drilled four bolt holes, On the 1" belt sander, I sanded down to one hole on each piece and silver soldered them together and later drilled out the center hole.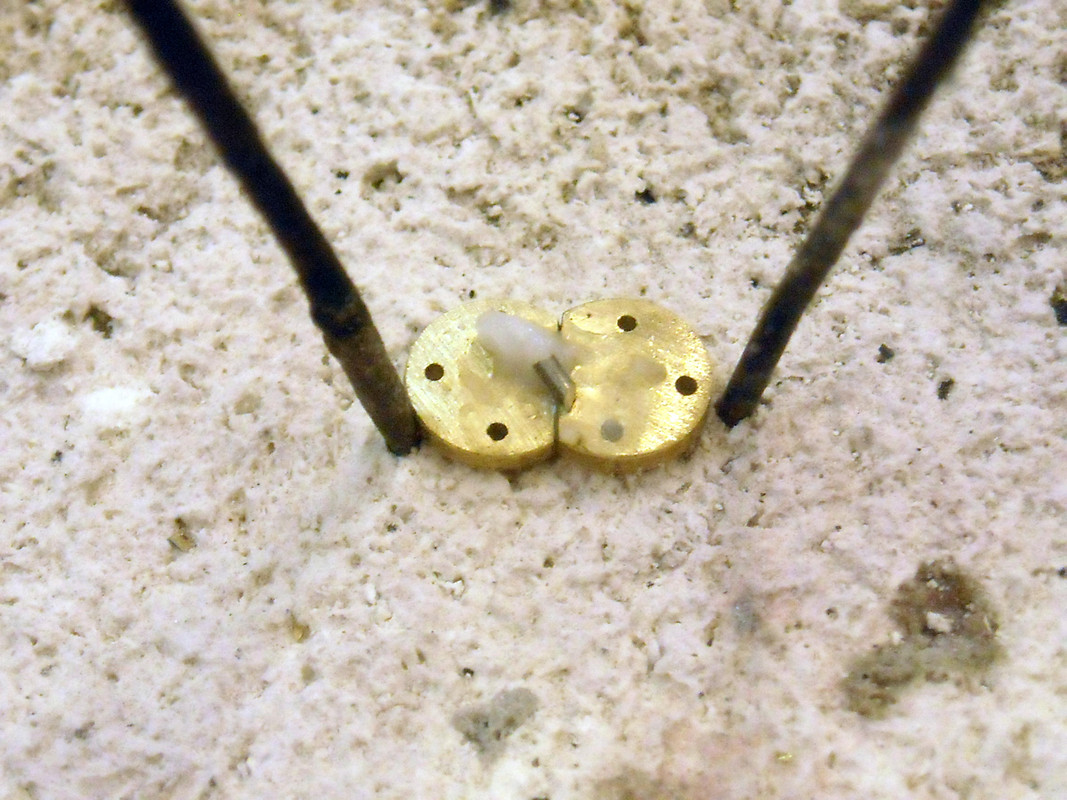 The water pump body was cut from 3/8" square stock. The steam cylinders were made by turning 1/4" rod down to .200" and then milling one side of each piece by .020" They were then silver soldered together. The water body tops were cut from 1/32" sheet stock and sanded to shape.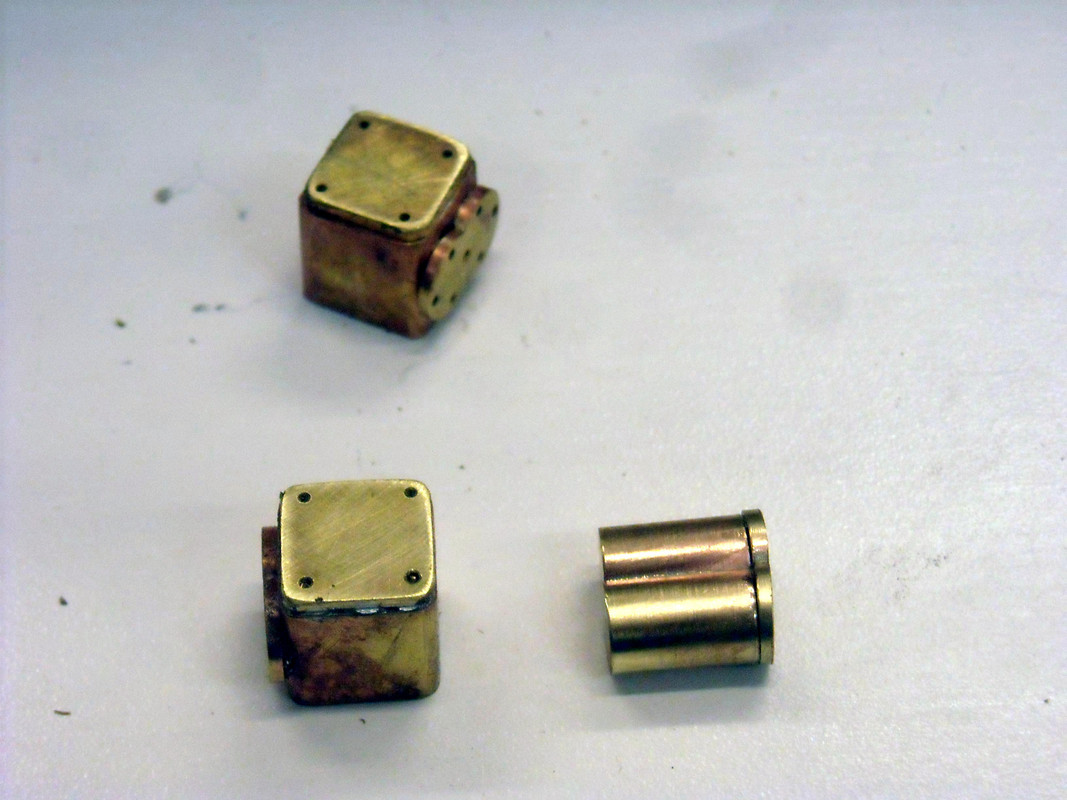 The valve body for the steam cylinders was cut from 1/4" square stock and drilled out to .032" at .050" in from all sides. a base was cut from 1/32" sheet and rods and piping was cut from .062" and .047" stock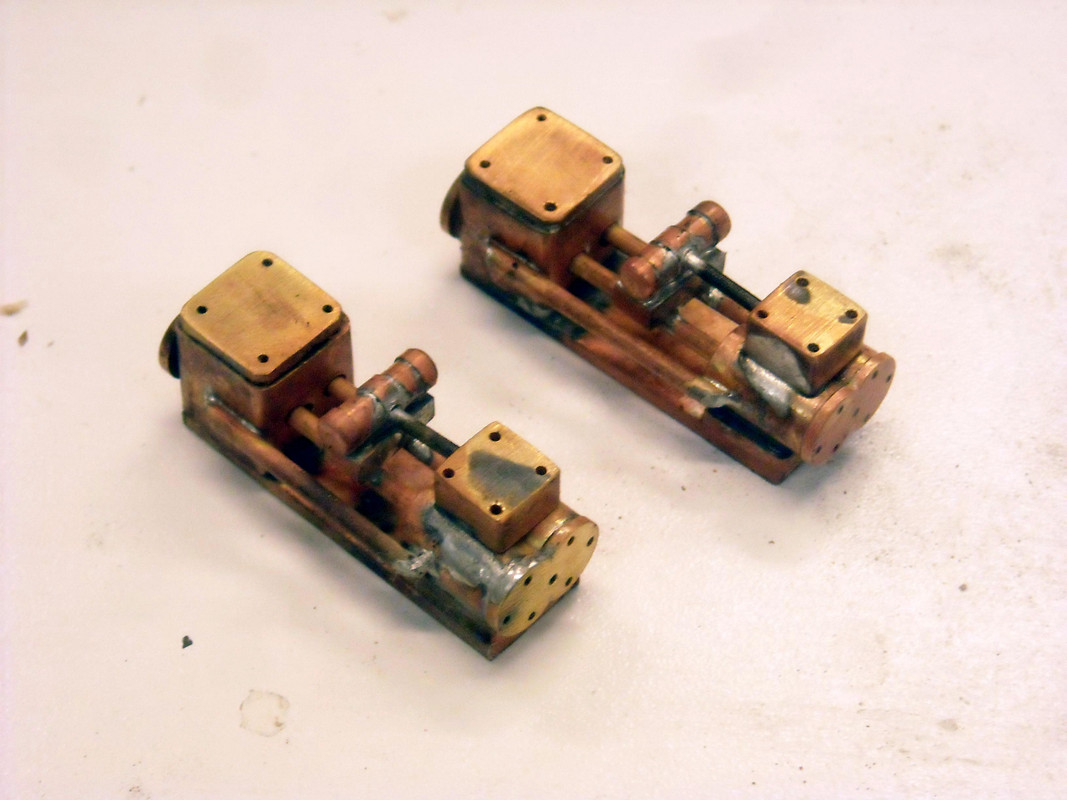 1/32" rivets are set in place with loctite as well as the inlet and outlet water spigots.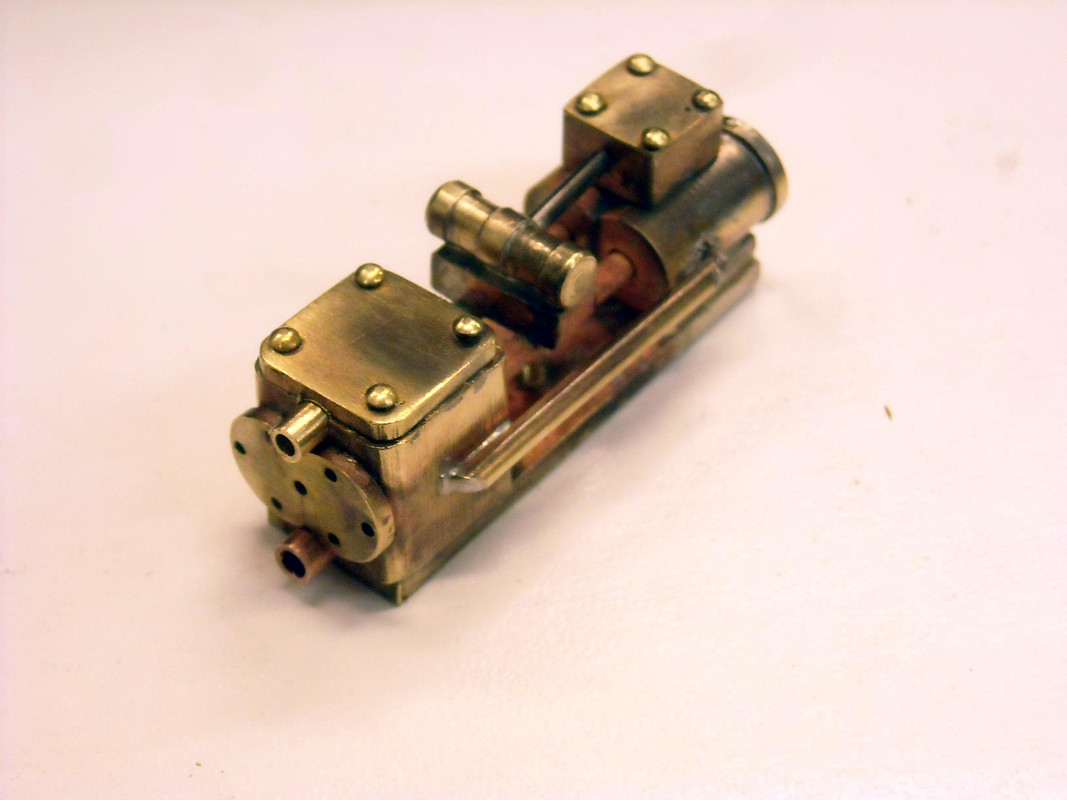 It is then painted and set in place on the tender. The paint was fresh and it will tone down in a day or two. It is semi gloss