Thanks Bob
Maybe some day.
Or, You can come to Sacramento. The meet and accommodations are great and lots of track time available.
My build will be a little different from the Ruby one as having the engine nearby, I should be able to get a real close scale model with the correct size spoke wheels and Walschearts valve gear along with the different size low and high pressure cylinders.
Searching the web, I found this pretty good spec drawing. I also have a large blue print of just the engine. Neither was absolutely correct but good enough to start my plans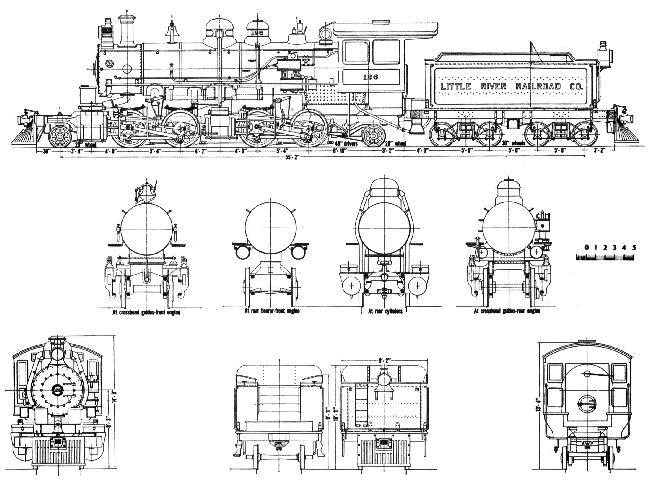 From this drawing, I drew out the frame rails and gave them to Dennis to cut out on the CNC mill.
This can be done without CNC as I did before Dennis converted his mill but this makes things more accurate.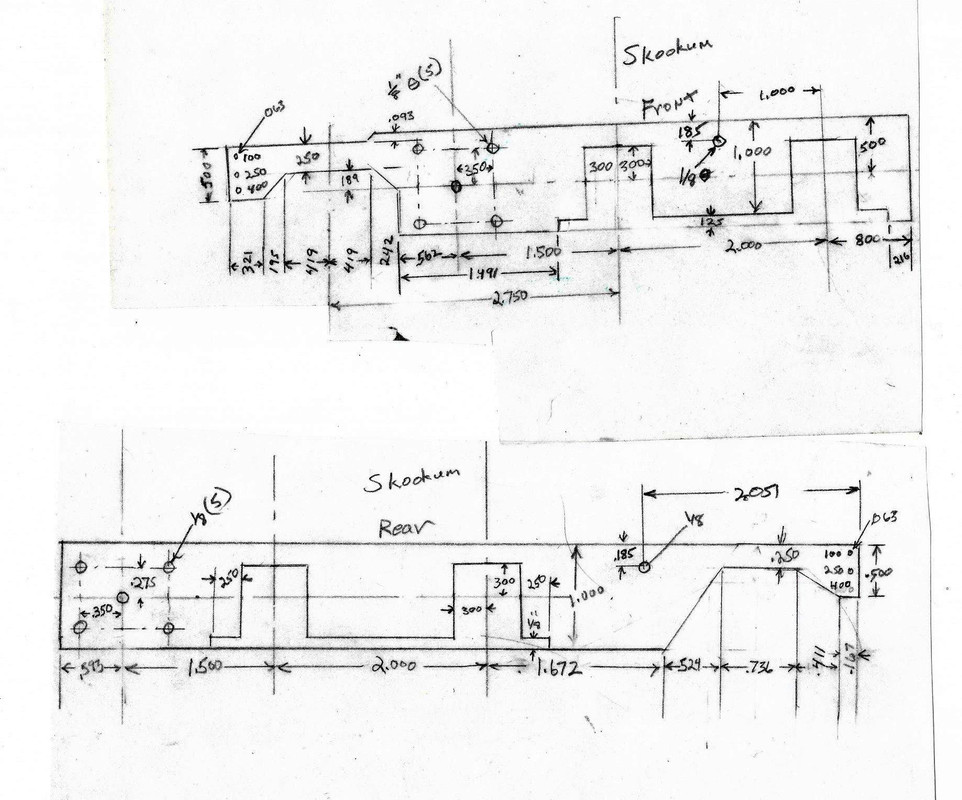 The wheels come from Walsall and you can get them in rough castings or finished and quartered on the axle shaft. I prefer to get the bare castings and machine them myself
Below, the rough castings are on the rt and on the left are wheels which are ready for the tread profile which will be done with a plunge tool to be shown later.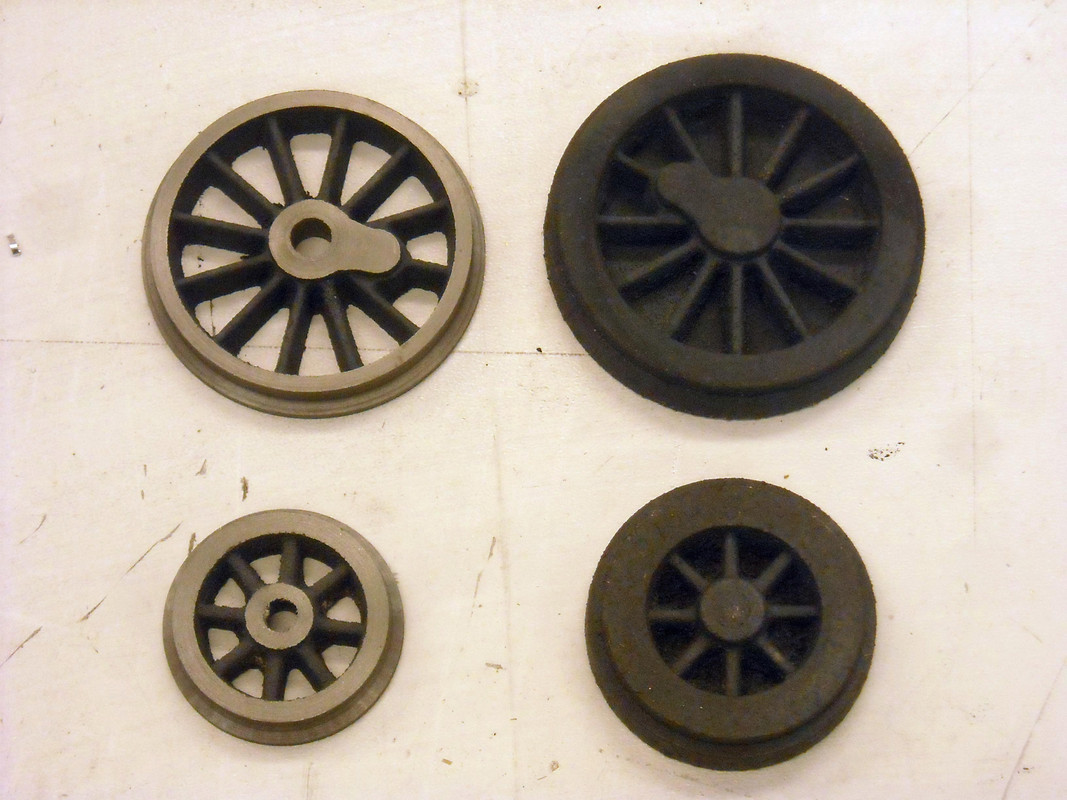 I start by mounting the wheel in the outside jaws of the three jaw chuck and drilling the axle hole out to 3/16"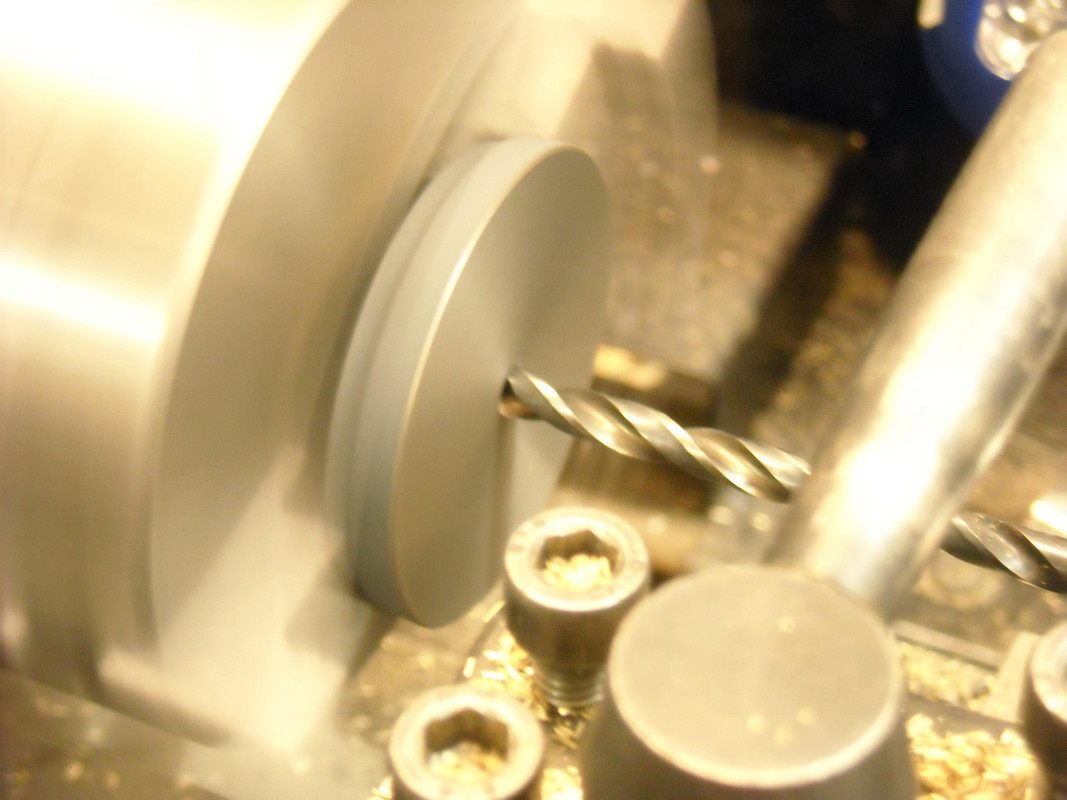 I then ream it to 5 mm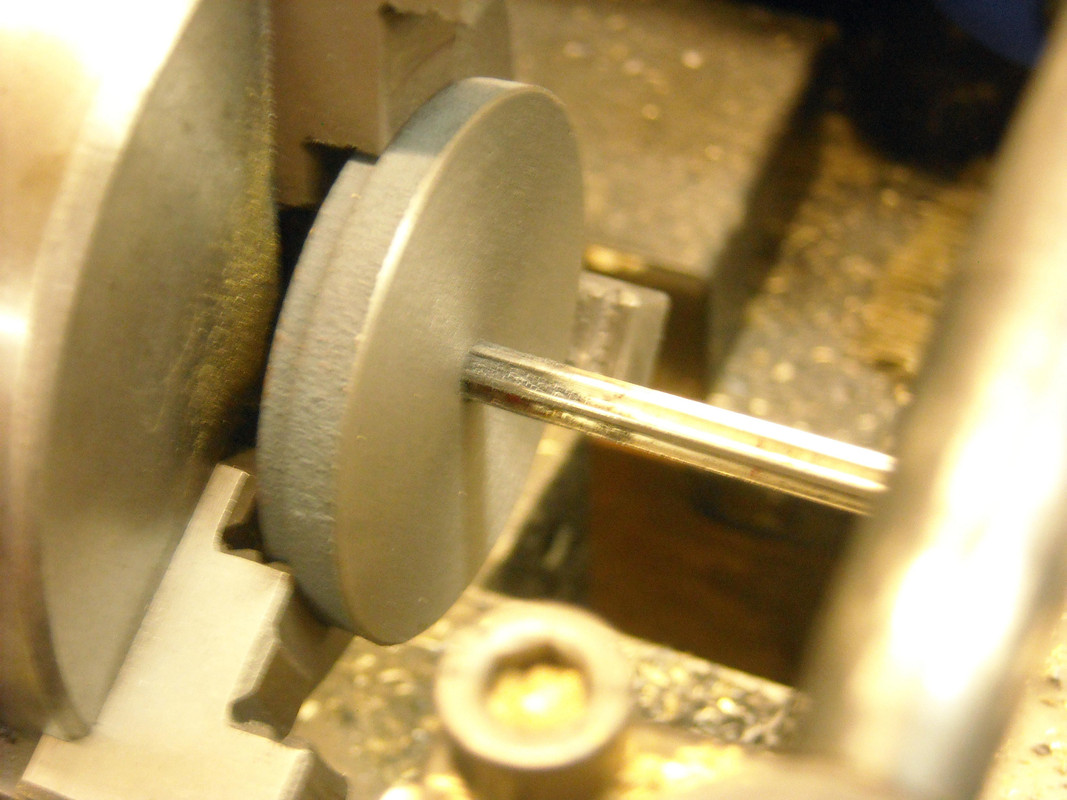 It is then mounted on the arbor and the tread width is cut to 6 mm wide
Still on the arbor the tread detail is roughed out leaving it .010" oversize for profiling.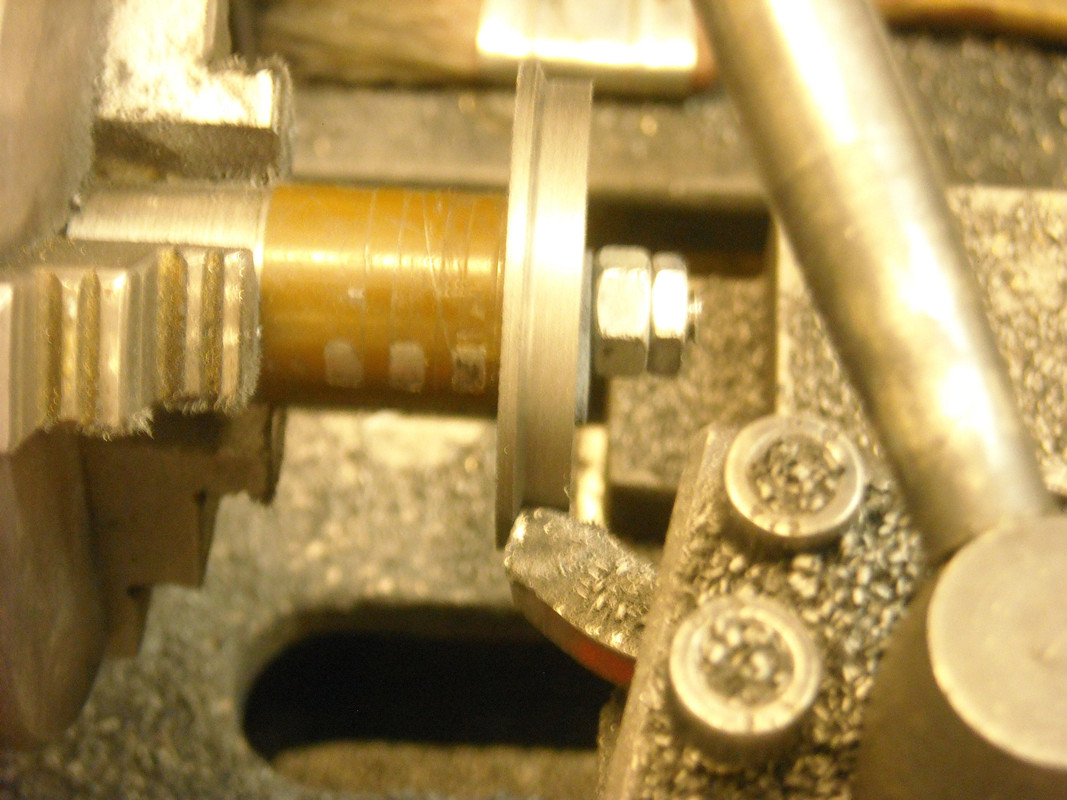 finally the hub is turned to .250"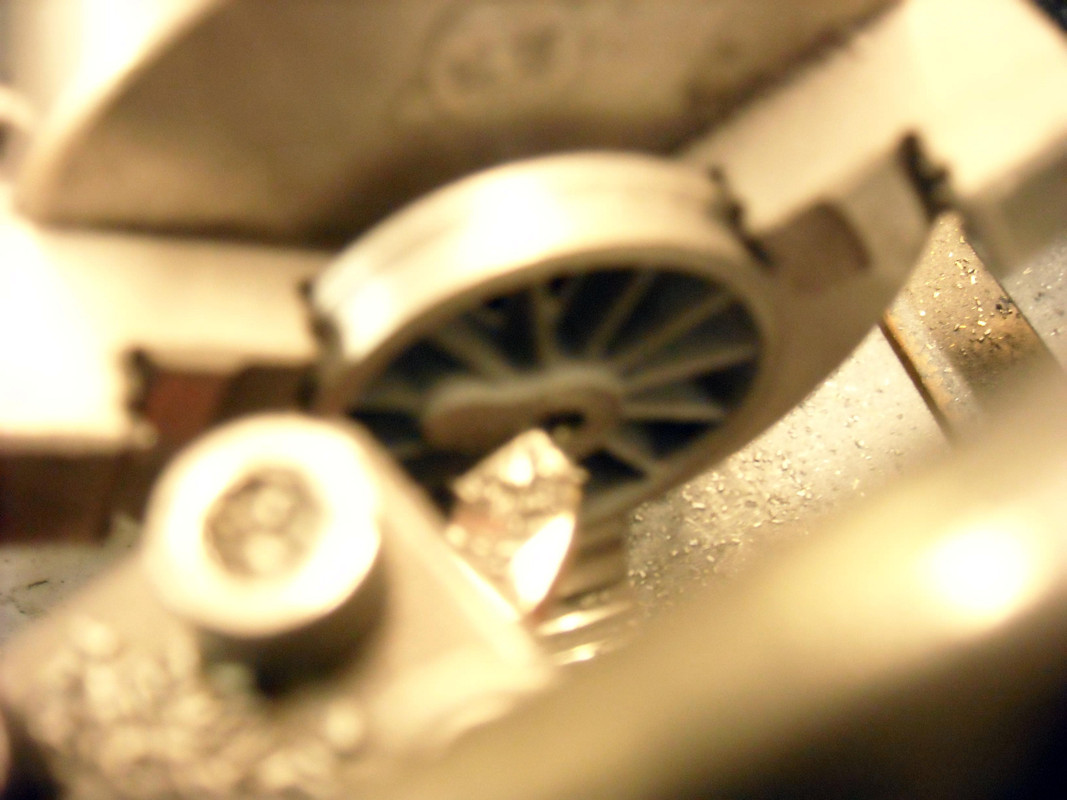 The pilot and pony wheels are the same and are turned in the same manor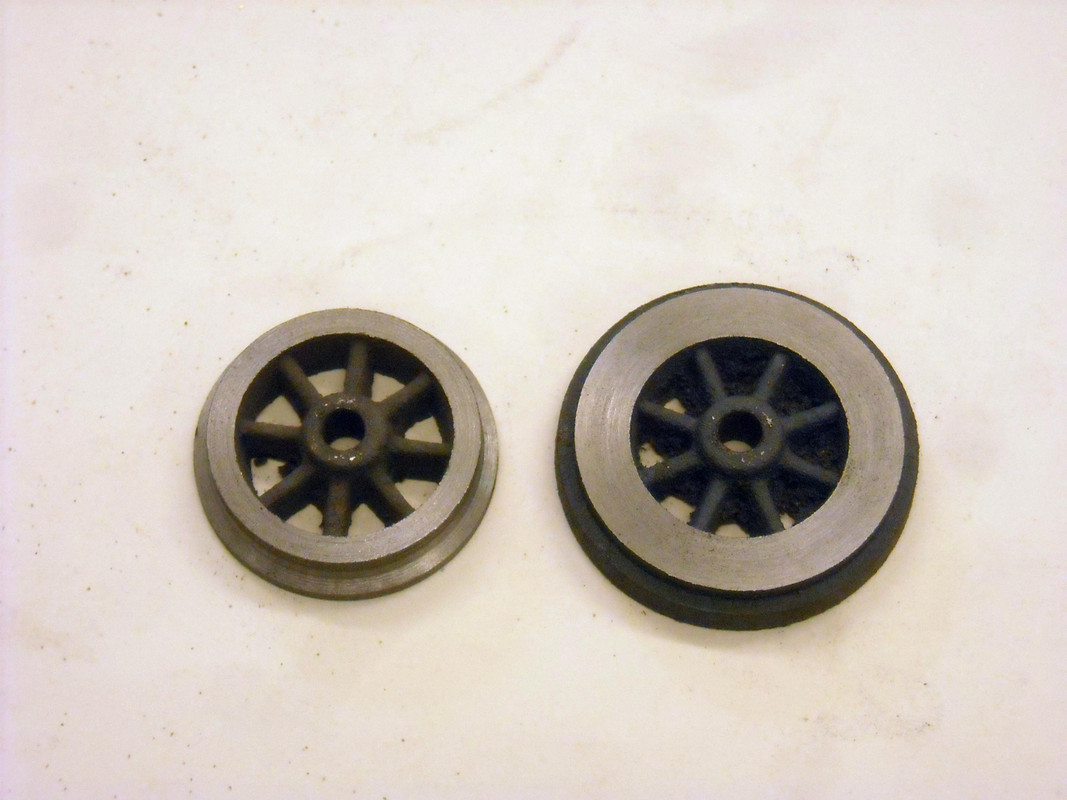 So. here is what I have so far, the frame rails and wheels for three engines.