I received the wheels from Walsall last week. Here is a photo of the rough and the finished casting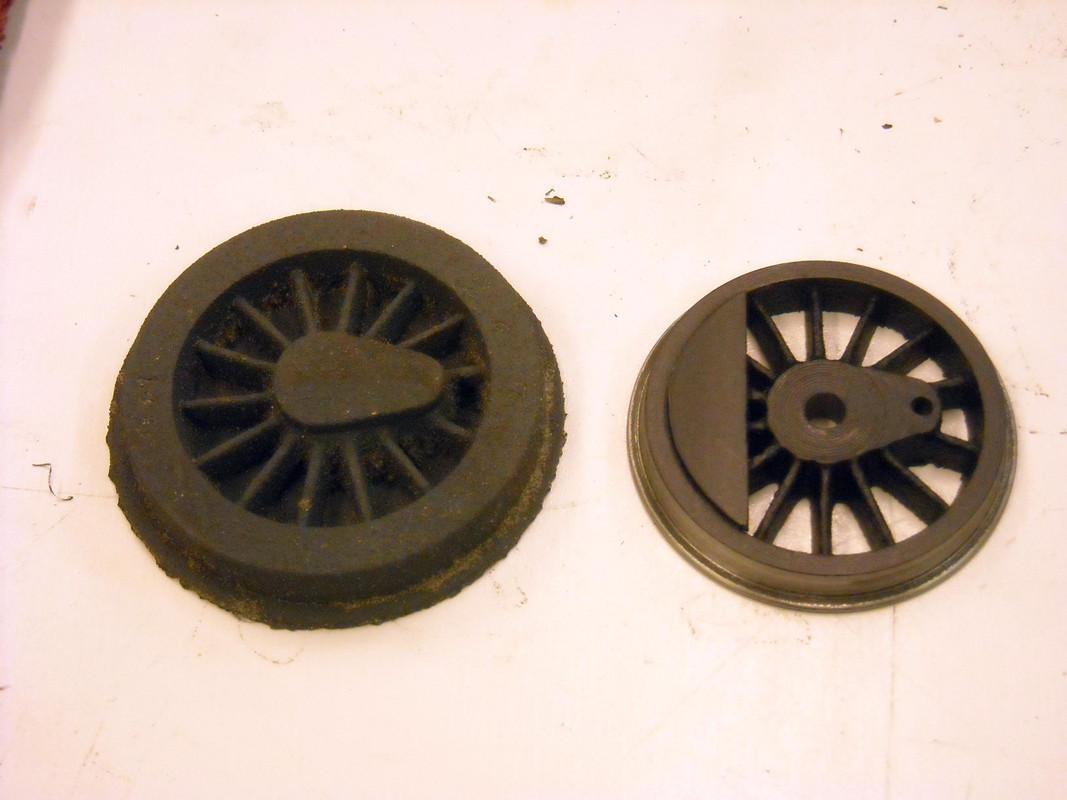 I start by mounting the wheels in the external jaws of the lathe and drill out the axle hole and face off the back till I expose the spokes.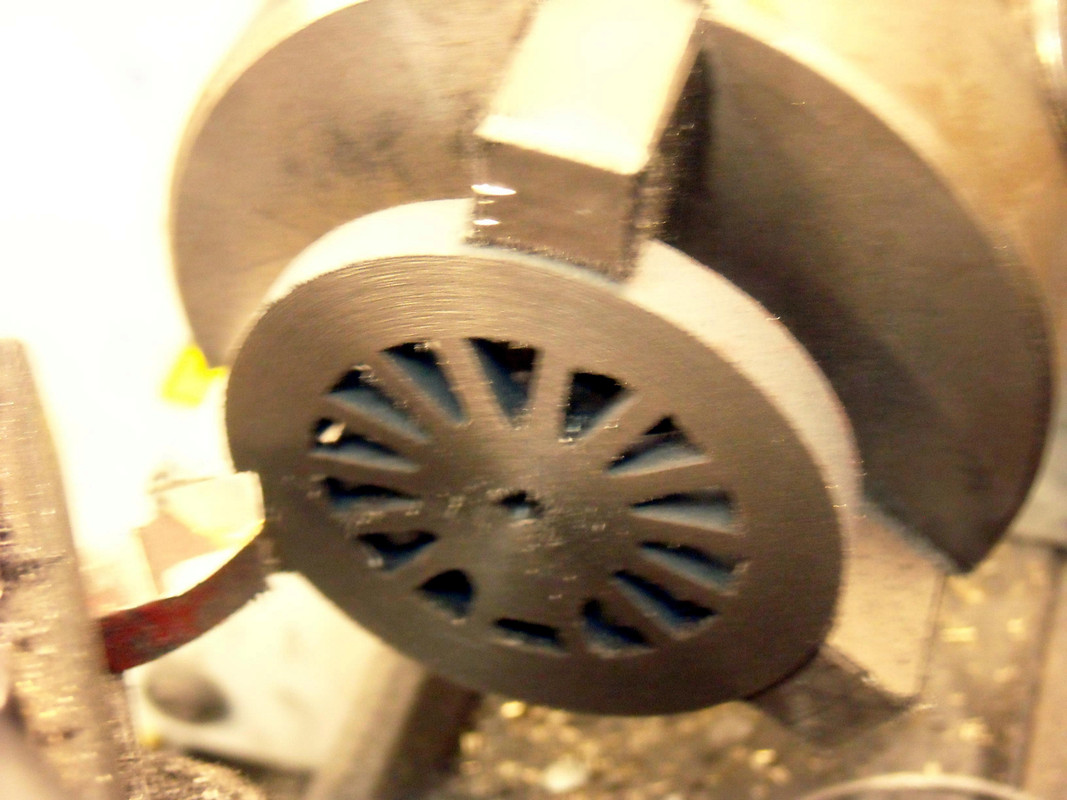 I then mount it in my arbor and face off the front to 6mm wide and do the tread profile to .020" over the final dimension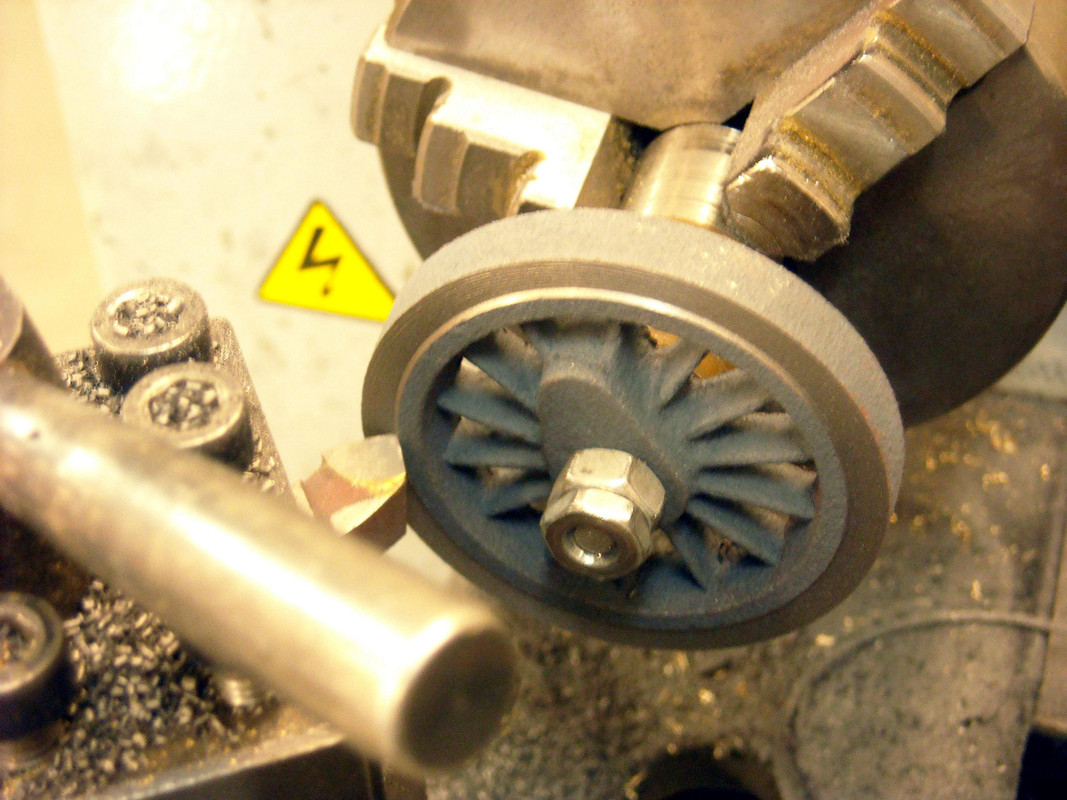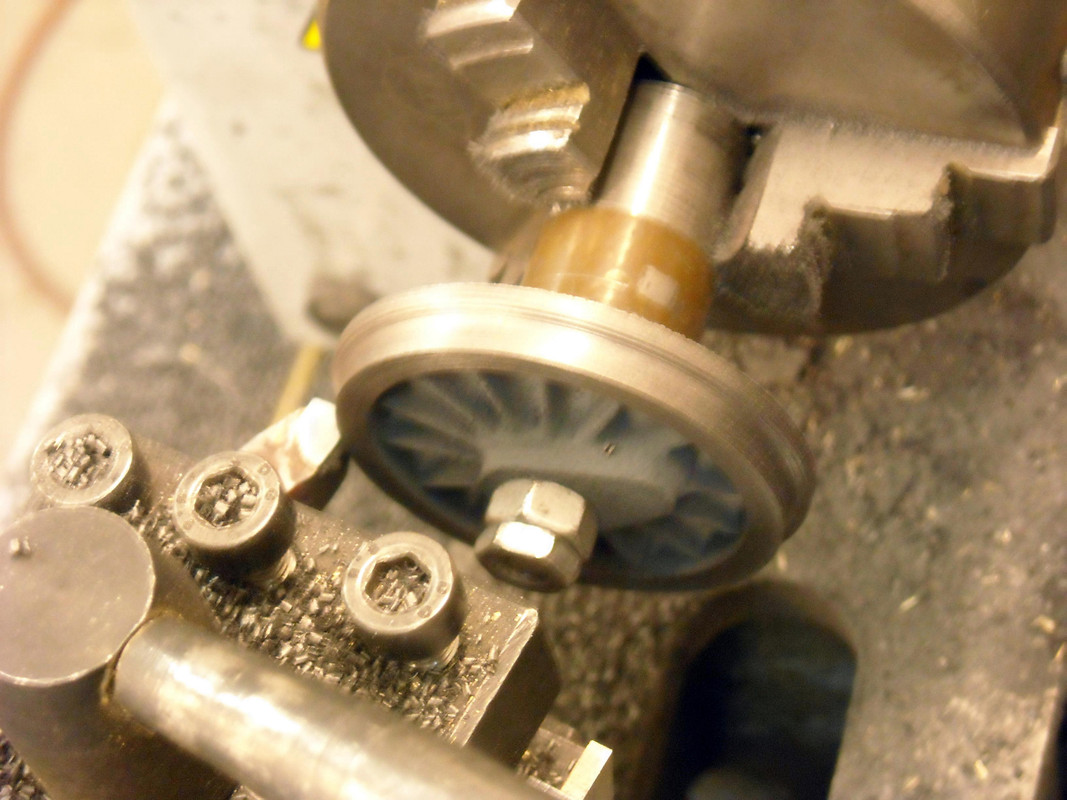 I then go back to the external jaws and face the hub off to 1/4"
On Dennis' lathe we do the tread profile with a plunge tool.
Finally, I attach the counterweights with JB Weld and paint them.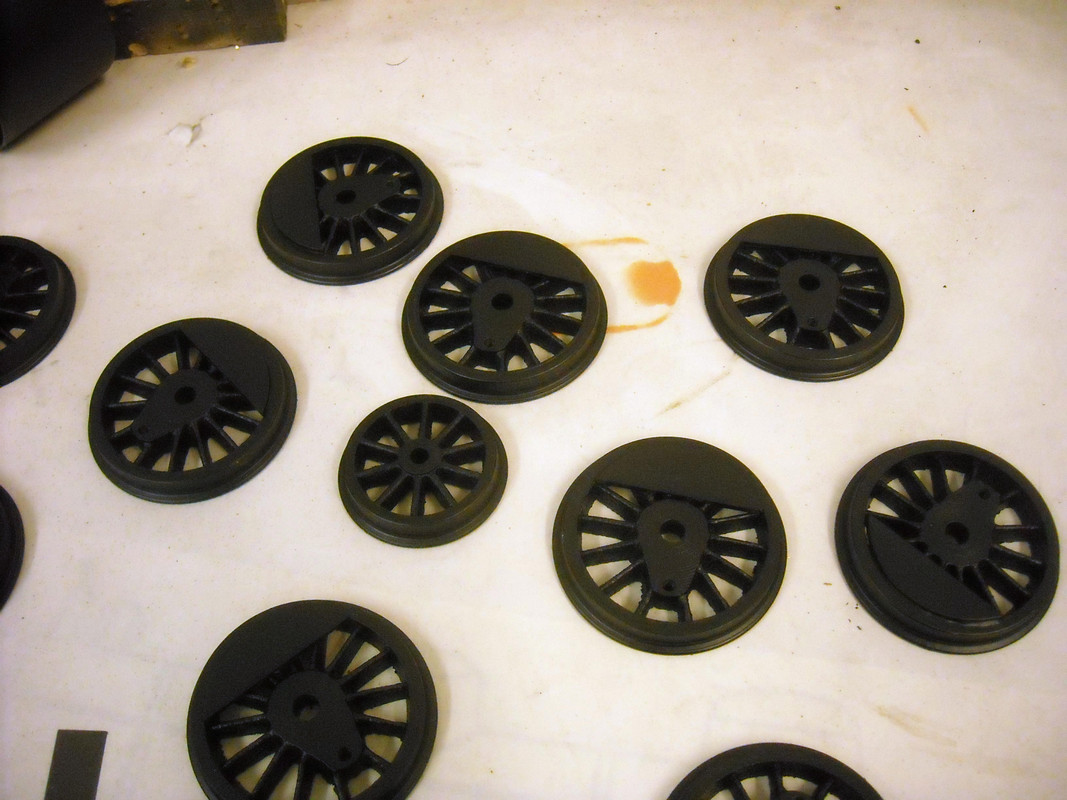 The feedwater is a little more difficult than one might think. I first start with a frame made from two curved pieces Dennis cut on the CNC mill. the inner one has three tabs for mounting on the firebox front.
The two bottom pieces are notched out for alignment and the two short pieces are to keep it square.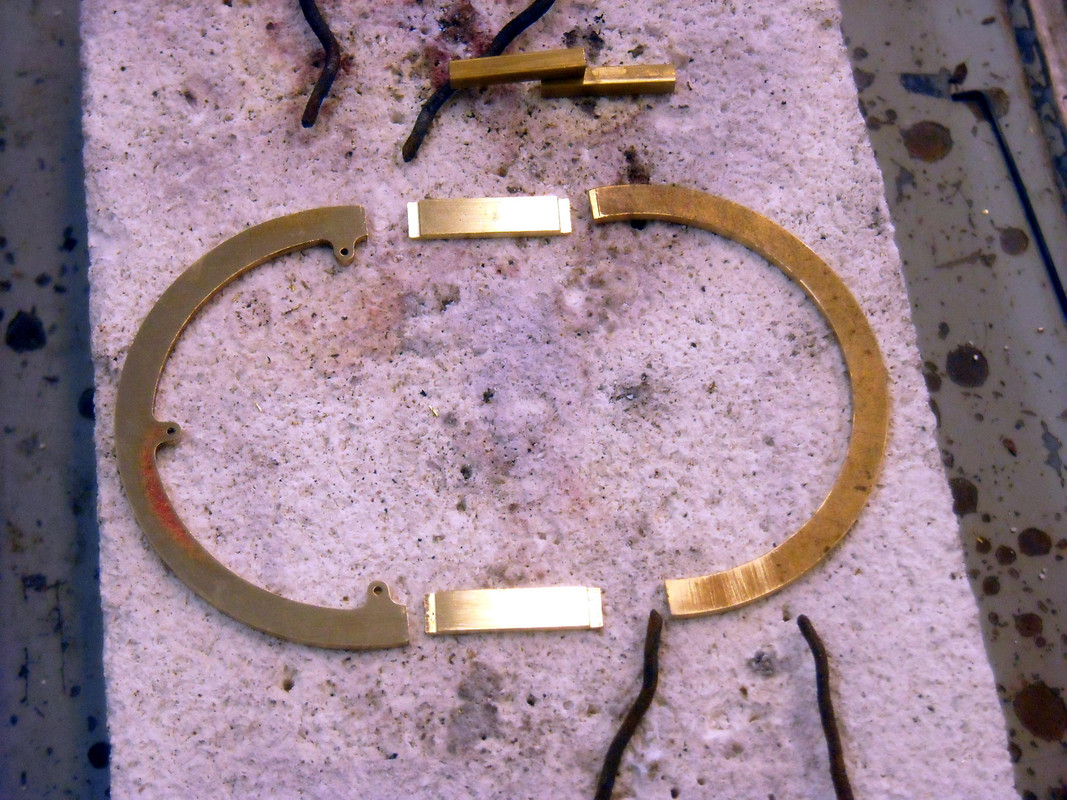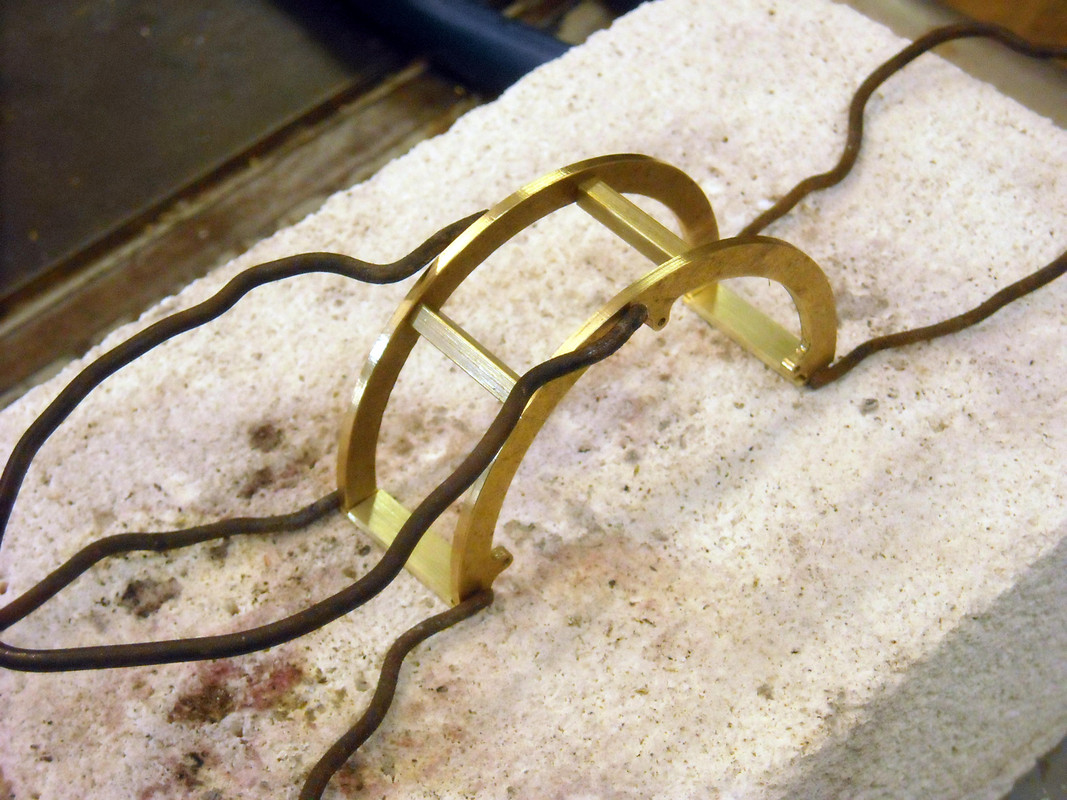 The coverings are cut from 1/32" stock and annealed. The inner one is notched out for the tabs to clear and the assembly is silver soldered together.
The coverings were made a bit oversize to be sanded flush.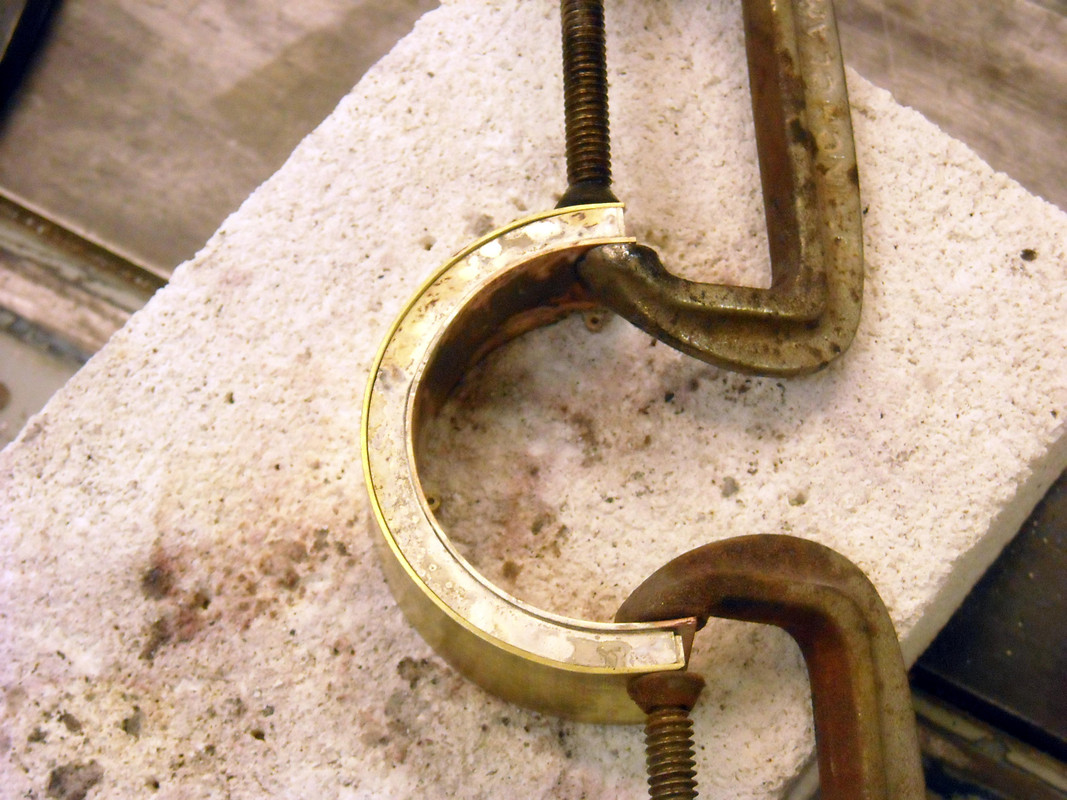 Because this is a simple engine, superheated steam will go from the rear engine to the front. A manifold is made at the rear engine and a dog bone connection will provide the swiveling and telescoping junction between the two chassis.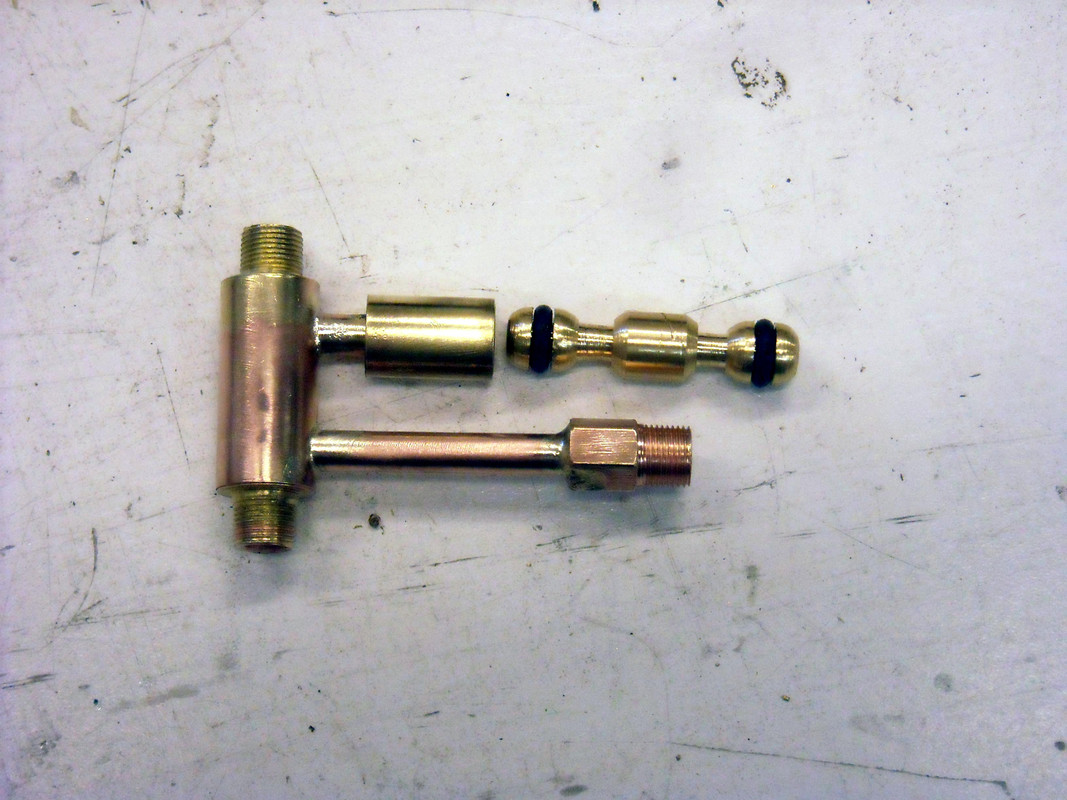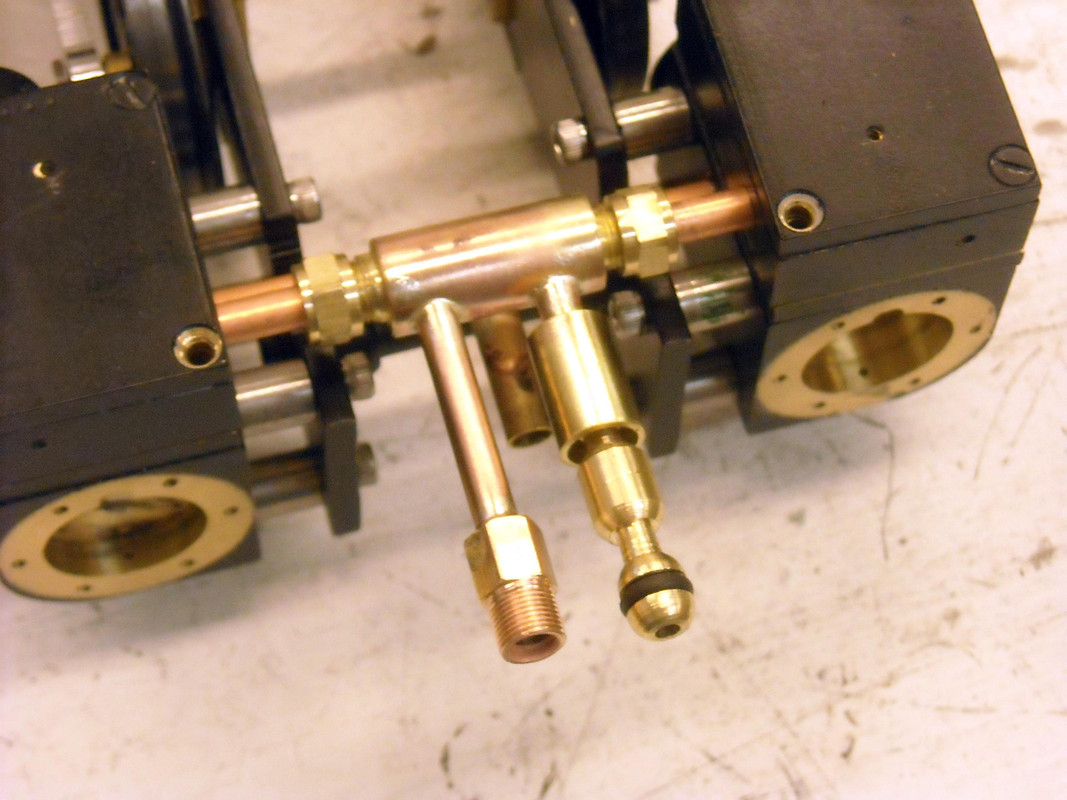 I want to keep the steam as hot as I can so I insulate the 5/32" copper tubing with string which has been impregnated with Carborundum glue and painted with bar-b-que paint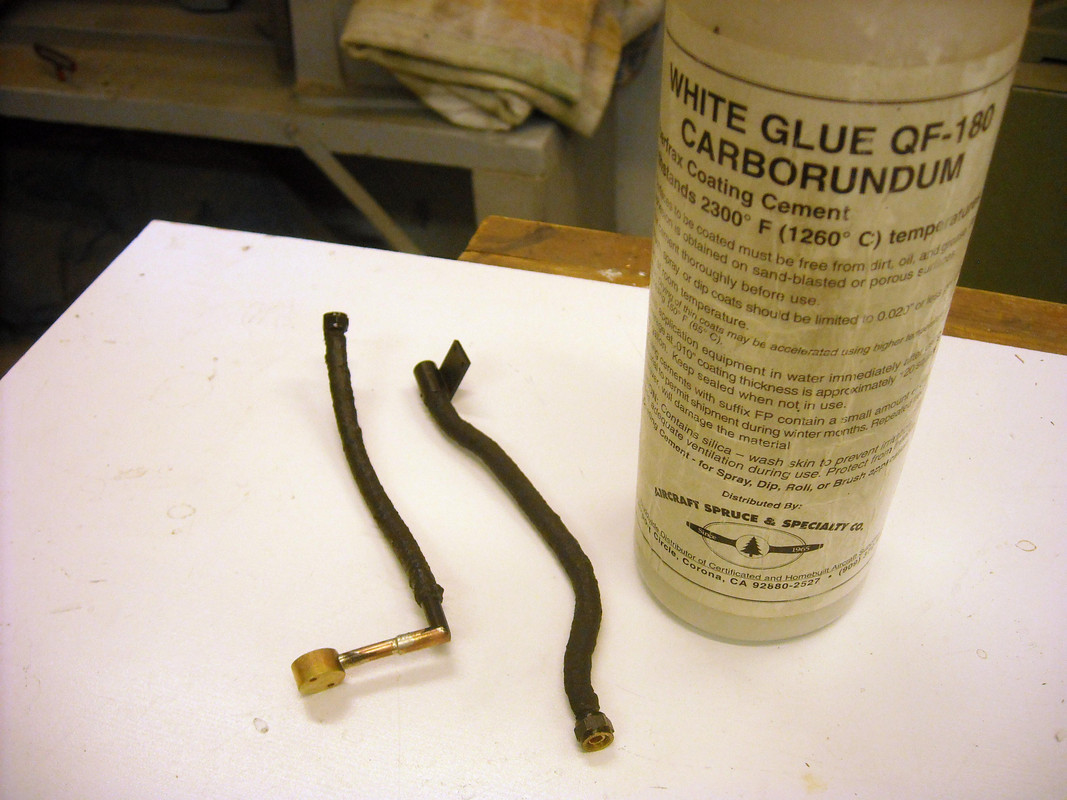 The next photo shows the connections between the chassis.
The upper pipe is the rear engine exhaust.
In the middle connection, you can see the dog bone and to the right the insulated tube to the front engine.
The bottom tube is the steam supply coming from the smokebox
Just below the dogbone, you can see a rod with a yoke on the right. This is the reversing lever.
To the left of the cylinders it looks like the rod passes under a bar spanning the frame rails but it is actually going through a hole in it keeping it in line with the rear frame and controlling the bend in the rod to jibe with the front chassis articulation.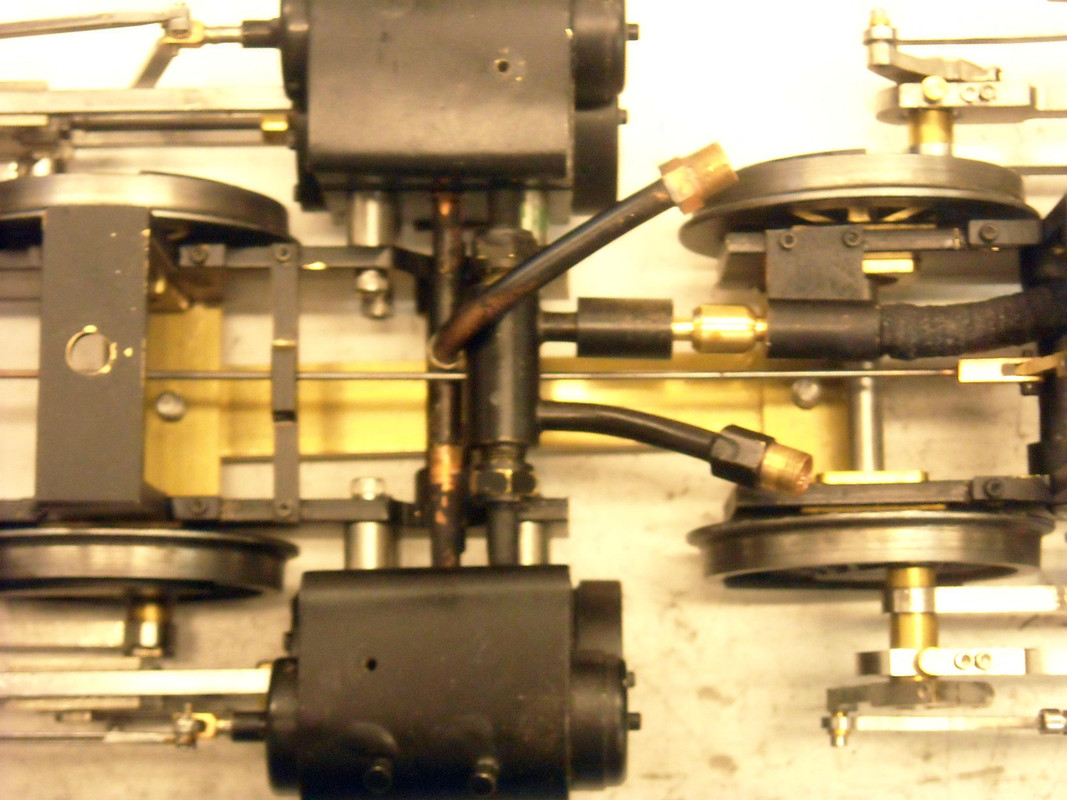 The two chassis mounting heights are determined by the weight the boiler distributed on them. Simple Mallets are notorious for front chassis spin so I moved the center mount back a bit to put more weight on the front. I will measure again when all of the accessories and water is added and can shim some to get the best balance at that time.