I received a PM asking for photos of the Eddy Current car built by Dennis Mead so i thought I would share it with everyone.
Here it is. The disks are hard drives. As you can see most of the construction is aluminum.
The most drag is when the magnets are fully covered by the outside of the disks and is reduced as they move to the center or outward uncovering the magnets.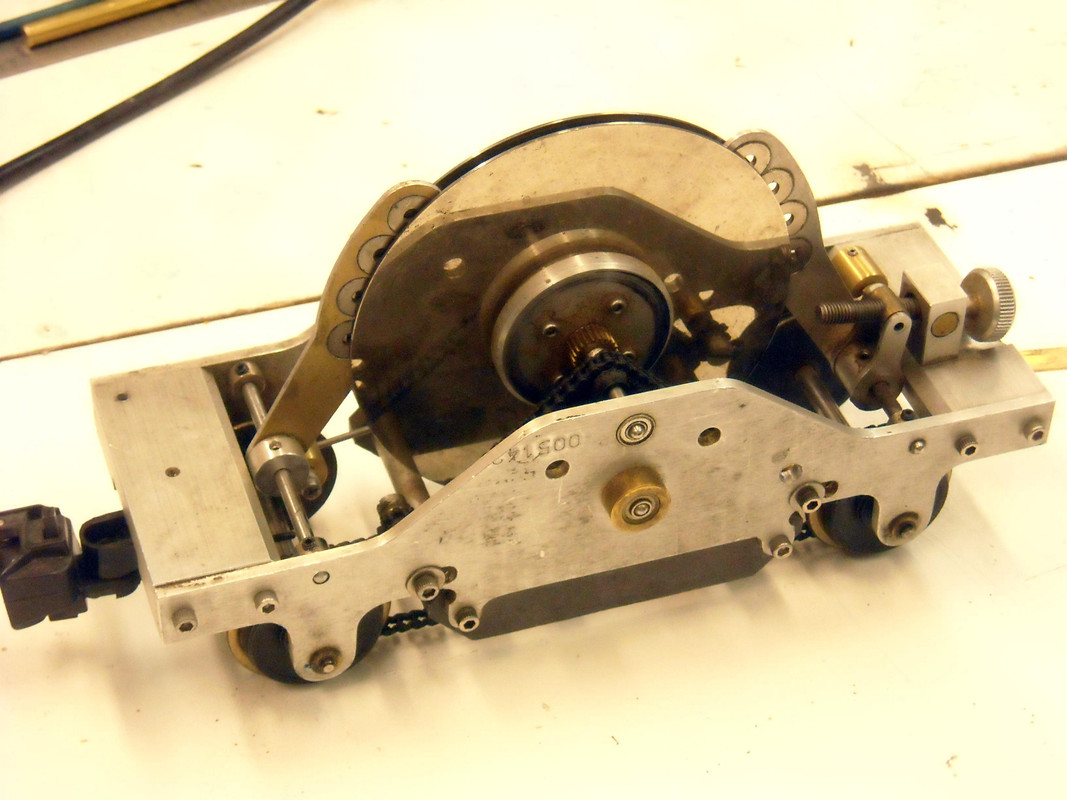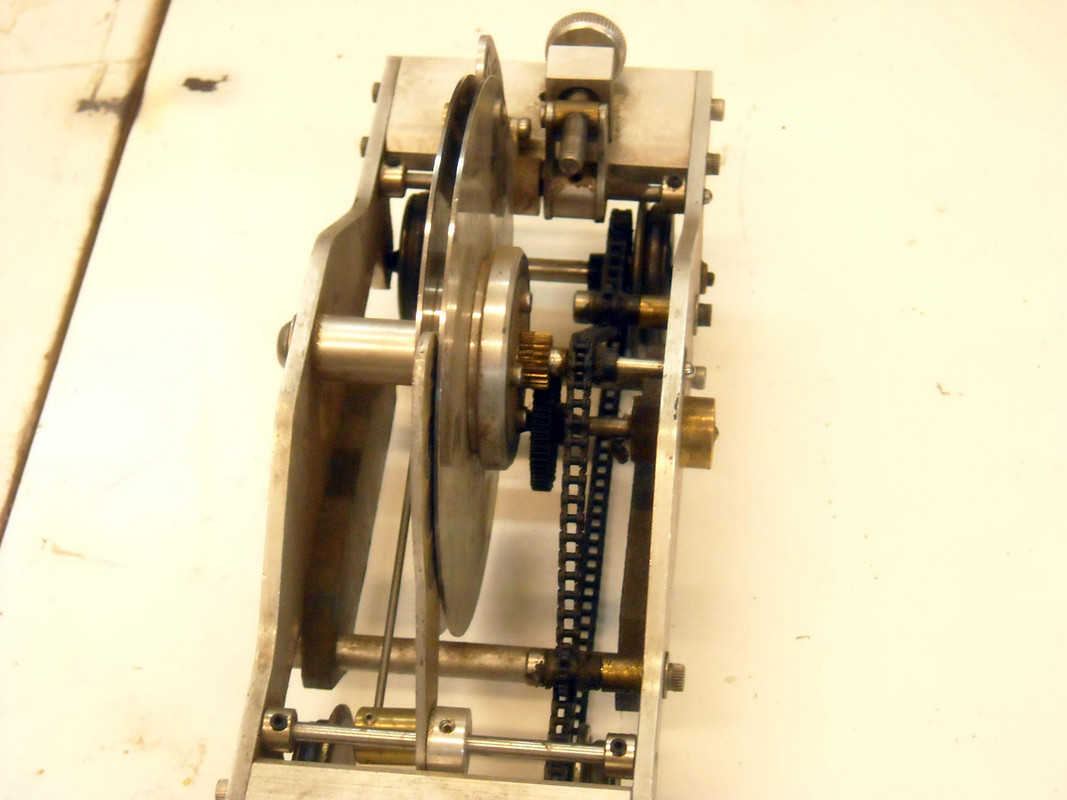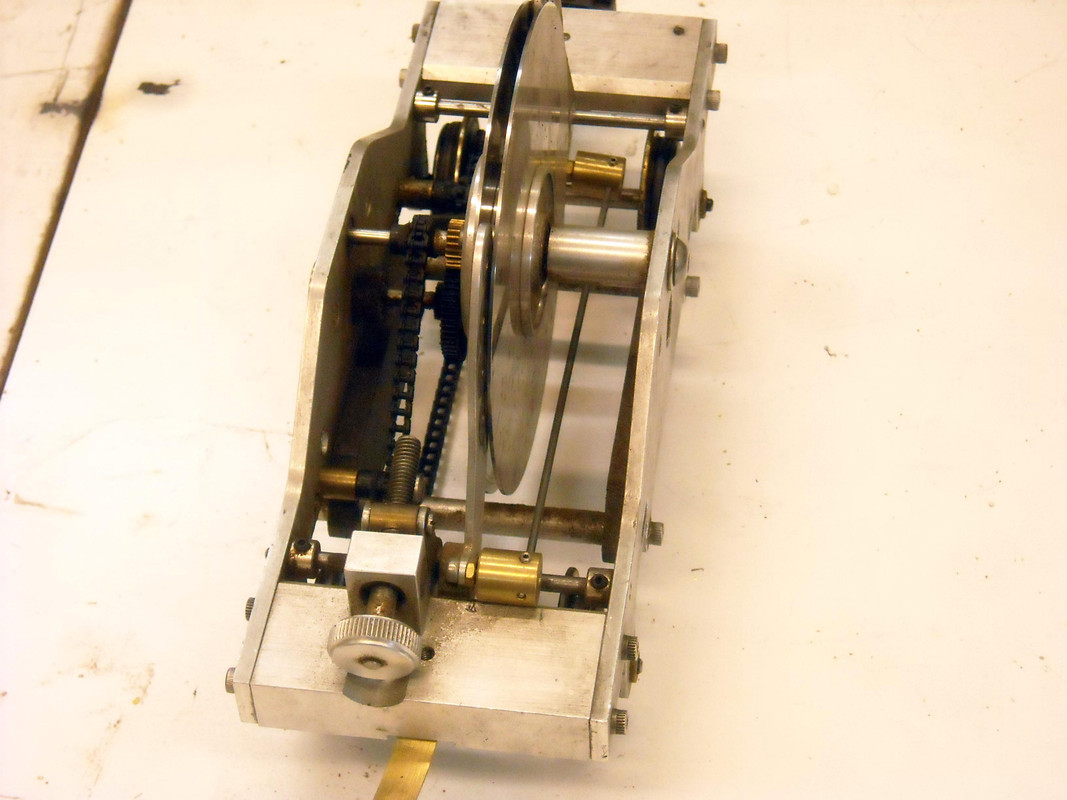 The thumb screw raises and lowers both arms. They are connected by the wire seen just behind the arm.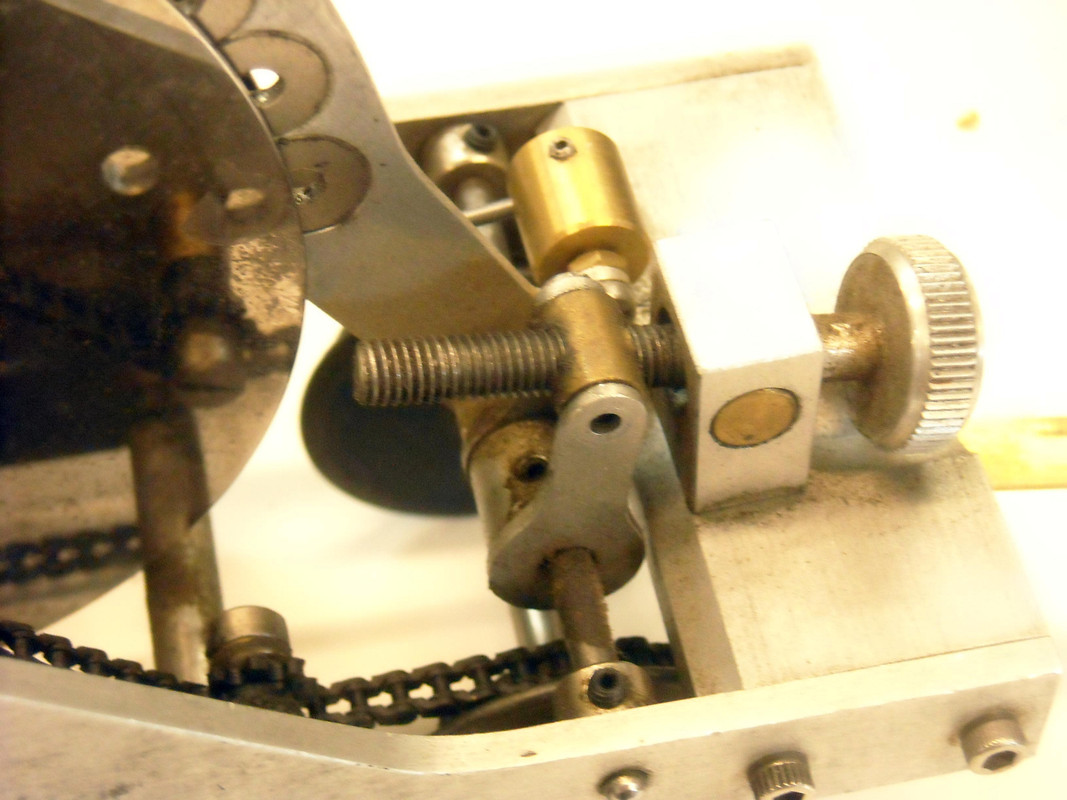 The underside shows the lead plates and o-rings on the wheels which keeps it from sliding.