Aha - the famous 20' "shortie" cars. Yes, not a Spectrum, though these were billed as 1:20.3 which we quickly discovered was a crock as they scale out at 20' in 1:22.5.
If you want to experiment, the Bachmann Parts store sells the trucks for a mere $8.40. I bought some to use under a railtruck.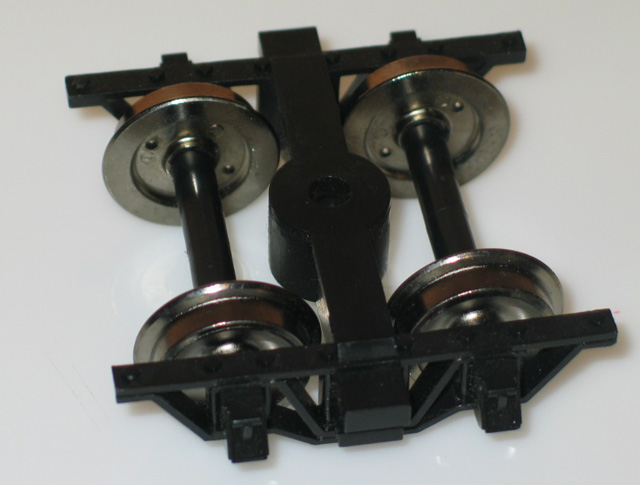 You could add a wide brass bar from the pivot, bend it to fit over the crosspiece (to keep it solid with the truck,) and bolt the coupler to the bar.