(Edited to correct that these are LGB figures)
This is a LGB figure next to a seated eBay/Chinese figure. I'm not sure if this figure is supposed to represent a seated child/teen or not (it's the only seated pose in the batch I got), but you can see that it's significantly smaller. About 75% of the size.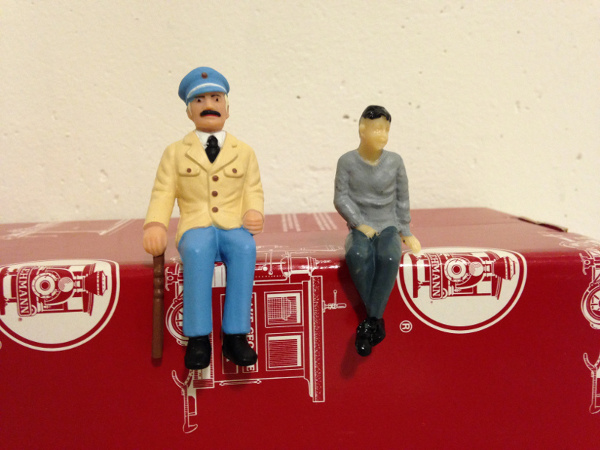 This is the same LGB figure "seated" next to a standing eBay/Chinese figure.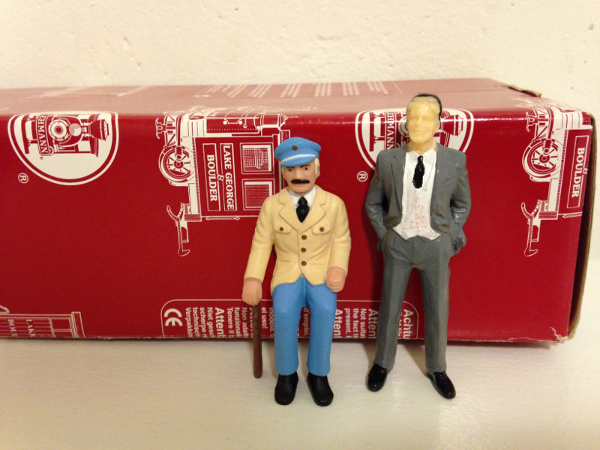 Here is the whole set. Notice that while the standing eBay/Chinese businessman is somewhat close to correctly proportioned (though clearly not 1/25 scale) the one woman is wildly out of proportion (the one on the left is about 60% toothpick legs) and the other is also very small compared to the LGB figure.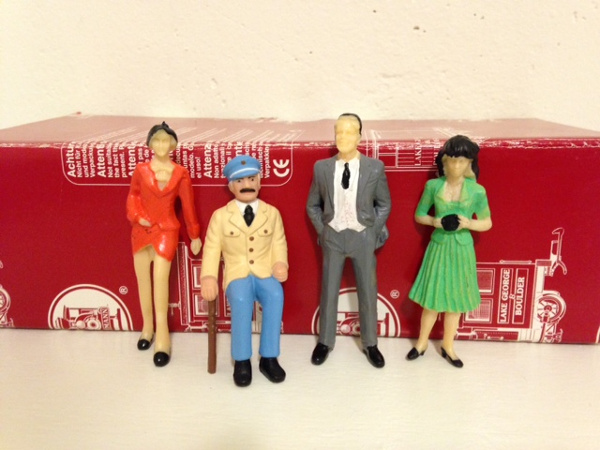 Sorry this is "fuzzy"--my camera doesn't do closeups well. Here you can see from the figures feet, that the Chinese-made figures are significantly "skinnier" and smaller than the LGB ones. Just as a guess, the legs of the businessman--for instance--are about 25% thinner than the LGB figure's legs.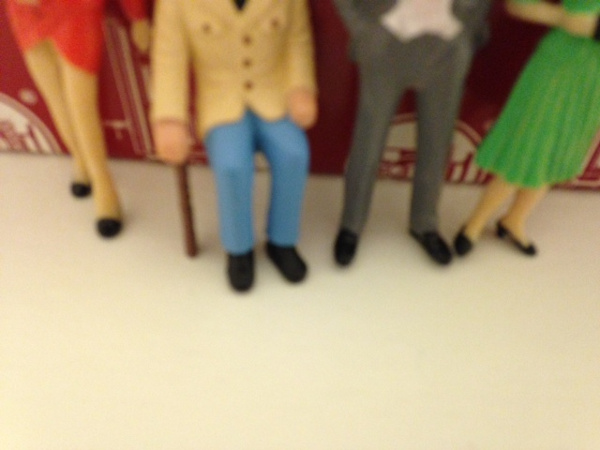 Obviously, you'll have to factor in other things like cost, repainting (the eBay figures look like they were painted by a three-year-old) and the lack of detail. As I said, for inside a passenger car or in the background of your layout, they are probably fine.
Keep in mind that the LGB figures are about $7 each and the eBay/Chinese ones are less than a dollar... but you get what you pay for. For my layout, I'm going to bite the bullet and buy a limited number of LGB/Pressier figures for the foreground/station/yard and put some of these "not to 1:20.5 scale guys" in areas that you can't inspect closely.